Dr Ross Bartels - Programme Leader
Dr Ross Bartels is the Programme Leader for Psychology with Forensic Psychology. He teaches modules on offending behaviour at both undergraduate and postgraduate level.
Academic Staff List
Welcome to BSc (Hons) Psychology with Forensic Psychology
The BSc (Hons) Psychology with Forensic Psychology degree at Lincoln aims to provide students with an understanding of the core concepts and practices in Psychology in general, along with a level of specialised knowledge in Forensic Psychology.
Accreditations and Memberships
The course is accredited by the British Psychological Society (BPS) as conferring eligibility for the Graduate Basis for Chartered membership (GBC) the first step towards becoming a chartered psychologist. The BPS is the main professional body representing psychology and psychologists in the UK.
How You Study
On this degree, students have the opportunity to learn through a combination of lecture-based teaching, small group seminar discussions, and practical tasks. This is provided by research-active academics with specialist knowledge in cognitive neuropsychology, vision, and attentional processing, infant cognition and language, mental health, life span development, and social psychology. The course enables students to develop an ability to design, conduct, and analyse independent research projects.
This degree aims to provide students with a realistic insight into the day-to-day work of a forensic psychologist. Within forensic-related modules, students can gain an understanding of the motives, mind-sets, and behaviours of people who commit various crimes, as well as the assessment and treatment of offence-related risk factors.
Students can also study the processes within the criminal justice system, including courts and post-conviction forensic settings, such as prisons. Teaching on the course includes content from both registered forensic psychologists and expert researchers within the field of forensic psychology.
What You Need to Know
We want you to have all the information you need to make an informed decision on where and what you want to study. To help you choose the course that's right for you, we aim to bring to your attention all the important information you may need. Our What You Need to Know page offers detailed information on key areas including contact hours, assessment, optional modules, and additional costs.
An Introduction to Your Modules
---
† Some courses may offer optional modules. The availability of optional modules may vary from year to year and will be subject to minimum student numbers being achieved. This means that the availability of specific optional modules cannot be guaranteed. Optional module selection may also be affected by staff availability.
PSY1160M
Level 4
2023-24
This module aims to introduce students to a wide range of topics outlining the structure and functions of the brain and nervous system, and the relationship between these brain structures and the behaviours, both covert and overt, resulting from them. The module serves as the foundation for the second year core module in cognition, and a number of elective modules expand on ideas introduced here.
Core
PSY1161M
Level 4
2023-24
This module considers the history of psychology, critical psychology, the criteria that we can use to determine whether theories in psychology are scientific or not, and the interaction between psychology and society.
Core
PSY1162M
Level 4
2023-24
This module provides an introduction to three major areas of psychological theory and research, Developmental, Social and Individual psychology. The topics are covered in Semesters A and B respectively and grouped thematically. Content across all topics is embedded in the context of major, relevant general, developmental, social and individual differences theories.
Core
PSY1167M
Level 4
2023-24
This is an introductory module introducing the theory, research, and practice in Forensic Psychology. In the module students consider aspects of investigation and policing and particular types of major crime offending. The module will then move on to consider the courts and the dispersal of convicted offenders/patients into forensic settings such as prisons and secure units. This will also include a focus on assessment of risk and treatment programmes.
Core
PSY1164M
Level 4
2023-24
This module introduces students to some of the basic concepts underlying the qualitative and quantitative treatment of research data. The module aims to provide the foundations for research in psychology that students will be able to build on during their degree and beyond.
Core
PSY1165M
Level 4
2023-24
This module aims to build on the foundations of research methods and statistics from Research Skills I and works to prepare students for more independent and advanced study in Research Skills III and IV. The module provides an introduction to, and experience of, survey and qualitative methods in Psychology, covering study design, data collection, analysis, interpretation and reporting. Students are introduced to the theoretical and philosophical underpinnings of non-experimental research and have the opportunity to consider practical applications.
Core
PSY2006M
Level 5
2024-25
The module extends the investigations of cognition that began in the first year. Areas critical to our understanding of cognition are considered in more depth, with consideration of both classic and current research into cognitive processes from both a cognitive and cognitive neuroscience approach.
Core
PSY2004M
Level 5
2024-25
This module aims to examine the concepts, theories, research methods and influencing factors in child development relevant to the period from birth to pre-adolescence.
Core
PSY2174M
Level 5
2024-25
The module aims to provide an introduction into psychological assessments using psychometrics, including questionnaires and scales. Based on the established theoretical and research context, this module will consider a range of assessment tools used in psychology to assess an individuals behaviour or behavioural disposition, and provide an introduction into psychometric test development. The modules also aims to provide students with the opportunity to administer, score, and interpret psychological tests.
Core
PSY2186M
Level 5
2024-25
The module provides an introduction to the prison context. Based on established theoretical, research and operational context, the module will critically examine the various departments and functions within prisons in order to provide a greater understanding of the psychological experiences of people detained within prison custody. The module aims to provide students with an understanding of the complexity of prisons, predominantly in England and Wales, and will provide opportunities for critical debate to analyse and synthesise module content.
Core
PSY2175M
Level 5
2024-25
This module aims to build on and develop the experimental research skills that were acquired at Research Skills I. Students are introduced to a range of statistical and non-statistical topics. In parallel, a series of workshops are designed to teach the practical skills associated with experimental design and analysis, and students can also carry out a research project in small groups supervised by members of staff.
Core
PSY2176M
Level 5
2024-25
This module aims to build and develop non-experimental research skills that were acquired at Level 1 (Research Skills I&II). These will include research design, analysis and data handling. In lectures, students are introduced to a range of statistical and non-statistical topics. In parallel, a series of workshops will teach students practical skills associated with non-experimental design and analysis, and students will also carry out a research project in small groups supervised by members of staff.
Core
PSY2003M
Level 5
2024-25
This module seeks to explore some of the central issues of social psychology, including how people deal with social information, such as the causes of behaviour and social categories, and how groups function and interact.
Core
PSY2178M
Level 5
2024-25
This module aims to introduce students to the main theories that have been developed to explain various forms of offending behaviour. Students can critically examine a range of offending behaviours in terms of their aetiology. Both seminal and up-to-date empirical research studies will also be covered to help in the critical appraisal of the theories covered. In addition, the field of mental health as it applies to offending behaviour (e.g., personality disorders) will also be examined, allowing for some of the content from the Mental Health and Disorder module to be applied in a forensic context. By introducing students to the systematic use and application of psychological theory and scientific methods within a forensic context, and applying them in a reflective and critical way, the module aims to contributes to students development as competent scientist-practitioners.
Core
PSY2179M
Level 5
2024-25
This optional, year-long module enables students to spend a year studying abroad at one of the Universitys approved partner institutions. Eligible students must have completed their second year of study to a satisfactory standard and successfully completed the application process for the year abroad. During the year spent abroad, students share classes with local students and study on a suite of locally-delivered taught modules which have been approved in advance by the University. Upon their return, as part of the assessment for this modules, students are required to critically reflect upon their experience of living and studying in a different cultural environment and the skills acquired.
Optional
PSY2187M
Level 5
2024-25
This module aims to create a valuable opportunity for students to gain important insights and improve their skills and prospects relevant to employment or further study (i.e. within psychology or related subject areas) by undertaking relevant work experience.
Optional
PSY3002M
Level 6
2025-26
The module is designed to cover the relevant evidence for working with different forensic interventions and general information relating to assessment and motivational engagement in forensic settings. Initially students have an opportunity to develop their knowledge of problem formulation. Later students may examine in detail some approaches to treatment and therapy used in forensic settings. This aims to include specific information about a range of different client groups including: sexual and violent offenders; individuals with personality disorder, mental illness and learning disability; as well as women offenders, arsonists and individuals with drug and alcohol problems. For each of these groups, students have the opportunity to develop knowledge regarding what is effective with each client group (including the appropriate assessment and intervention methods). There is the opportunity to hear practice issues from professionals working in forensic practice, as practitioners will deliver the majority of lectures.
Core
PSY3121M
Level 6
2025-26
Students will conduct their own research which will culminate in the production of a dissertation. This module is designed to test a students ability to identify an appropriate research question and to design and implement an appropriate study.
Core
PSY3003M
Level 6
2025-26
This module is designed to give students the opportunity to develop a critical awareness and understanding of psychological issues typically related to the assessment, perception, communication, management and governing of risk as it affects professional practices in such areas as public health, politics, the environment, science and technology, corporate communication, and clinical/forensic psychology.
Core
PSY3017M
Level 6
2025-26
This module will extensively explore the prevalence, aetiology and treatment strategies for prominent addictive behaviours and substance abuse and dependence in society. The module will explore the limitations of the previously widely accepted biological explanatory models of addiction by exploring the role of cultural, cognitive and individual differences in the aetiology. The module will explore addictive disorders individually and also commonalities across all addictive disorders. Risk factors for addiction will be explored in detail. Furthermore, the development of the field of the psychological study of addictions will be critically evaluated, with particular reference to possible causes of limited progress within the field.
Optional
PSY3006M
Level 6
2025-26
The aim of this module is to provide a comprehensive introduction to advanced multivariate techniques. The module seeks to explore the theoretical rationale underpinning each analysis.
Optional
PSY3187M
Level 6
2025-26
This module specialises in presenting the psychological scientific foundations of 'intervention science' in an organisational context. It covers the process of developing interventions to investigate and address key organisational problems.
Optional
PSY3189M
Level 6
2025-26
This module aims to develop understanding of the major approaches used in contemporary coaching psychology with a view to identifying and applying appropriate coaching interventions in response to real world problems and examine critically a range of psychological research and theories used in coaching in a variety of contexts, such as education, business, sport and health. It is delivered in two sections. The first covers conceptual and ethical issues in the practice of coaching psychology, such as measuring coaching effectiveness, ethics in coaching, the neuroscience underlying coaching practice, and cross-cultural issues in coaching. The second section offers a comprehensive examination of many approaches currently operating in Coaching Psychology: Person-Centred/Humanistic Approaches, Behavioural Coaching, Cognitive-Behavioural Coaching, Motivational Interviewing, Psychodynamic Approaches, the Gestalt Approach, Narrative Approaches, and Positive Psychology Approaches.
Optional
PSY3188M
Level 6
2025-26
This module provides a critical evaluation of the way the Organisational Psychology literature approaches common workplace issues.
Optional
PSY3012M
Level 6
2025-26
This module aims to examine the developmental disability of Autism (and Autistic Spectrum Disorders). It aims to cover a range of approaches to understanding Autism, from diagnosis and etiology.
Optional
PSY3186M
Level 6
2025-26
This module is designed to develop understanding of body image and eating disorders. This module will typically cover their aetiology, diagnosis, assessment, and treatment in diverse populations including children, men, BAME (Black, Asian, Minority Ethnic)/POC (People of Colour) and LGBTQIA+. The module typically aims to give students an appreciation of the complicated and multi-determined field of body image and eating disorders; as well as the limitations of methodology both for clinical assessment and research paradigms. This module typically further aims to examine attitudes to eating, body shapes and sizes, their driving factors, and challenge the students to analyse and synthesise via exercises in seminars.
Optional
PSY3010M
Level 6
2025-26
This module aims to draw on aspects of cognitive and clinical neuropsychology to examine the consequences of brain dysfunction. A particular focus will be upon the interdependence of clinical and experimental neuropsychology, and it is within this context that the role of neuropsychology in research, diagnosis and patient management can be explored.
Optional
PSY3164M
Level 6
2025-26
This module aims to build on the cognition of visual attention taught in year two. It aims to teach the developing understanding of the biological basis of visual attention. Features, i.e. lines, curve and areas are computed early in the visual system. This is not a passive process. Attention can be shown to influence, at a neurological level, the features that are computed. The module considers how this early processing leads to the representation of real world objects. The locus and functions of top down attentional biasing will also be examined.
Optional
PSY3125M
Level 6
2025-26
This module aims to provide students with the opportunity to discuss concepts, theories and research methods in cross-cultural psychology, including analysis of psychological definitions of culture and cultural variables. Specific topics in social and developmental psychology are considered from a cross-cultural perspective, for example, cultural values, social roles and relationships, family organisation, and selected topics in child development.
Optional
PSY3011M
Level 6
2025-26
This module offers an in-depth review of the current literature on developmental cognitive neuroscience, using interdisciplinary approaches from research areas of cognitive psychology, neuroscience and child psychology. Students can consider several domains of cognition, such as vision, orienting and attention; memory and learning; knowledge of objects, faces and space. For each of them, consideration is given to questions such as: How is cognitive function represented in the developing brain? What kinds of developmental changes occur? What are the effects of different developing experience, including those presented by genetic deficits, environmental deprivation and brain damage? What is the developmental time course within which such damage can affect cognitive development?
Optional
PSY3007M
Level 6
2025-26
This module aims to emphasise the importance of a developmental framework for understanding how children come to exhibit adaptive and maladaptive behaviour. The module will seek to address the changing nature of problems, influences and risk factors over the course of development.
Optional
PSY3009M
Level 6
2025-26
This module aims to develop students' knowledge of the development, theory and applications of the Discourse approach, which is a growing field within psychology. The module aims to introduce the Discourse perspective, in which language is seen as a means for people to do social actions: from blamings and invitations, to the establishment and maintenance of social relationships.
Optional
PSY3165M
Level 6
2025-26
This module is designed to introduce the background, theories and techniques of Social cognitive neuroscience. SCN seeks to understand socioemotional phenomena in terms of interactions between the social (socioemotional cues, contexts, experiences, and behaviors), cognitive (information processing mechanisms), and neural (brain bases) levels of analysis.
Optional
PSY3181M
Level 6
2025-26
This module explores contemporary research and understanding of the mind and brain through examining both molecular (neurotransmitter and drug function) and psychological (processes of sensation, memory, mood, consciousness) evidence.
Optional
PSY3177M
Level 6
2025-26
This module aims to introduce students to Cognitive Behavioural Therapy (CBT) theory and practice and help them develop introductory therapy skills. Students can learn about the evidence base for CBT for a number of presenting mental health difficulties such as depression and anxiety. The module also looks at the strengths and weaknesses of this therapeutic approach. It offers an introduction to the therapeutic process from the assessment of a persons mental health difficulty, through to CBT formulations of the presenting problem, some initial insight into CBT interventions, and finally evaluating therapy. Students are taught within the reflective scientist-practitioner framework, which informs undergraduate psychology degrees at the University.
Optional
PSY3178M
Level 6
2025-26
The module aims to introduce some of the key areas in Forensic Psychology that occur during the pre-conviction stage of a criminal investigation. Specifically, the module will focus on the police investigation and courtroom stage of the criminal process. It will explore a variety of established theoretical work and research within these domains and consider how this knowledge can be used to inform several key areas of the criminal investigation. The module will highlight the applied importance of Psychology to significant issues in the real-world.
Optional
PSY3173M
Level 6
2025-26
This module is designed to provide a broad overview of this sub-field, which can be divided into three main areas; job related issues, inter and intra psychological issues, and workplace psychology. Theories from mainstream psychology aim to form the basis for a detailed discussion of key topics in occupational psychology.
Optional
PSY3168M
Level 6
2025-26
This module will introduce the background, theories, and techniques of alternative methods of studying human behaviour, and understanding patterns of action. Patterns of Action seeks to understand why humans behave as they do in a range of contexts (from health and wellbeing, to forensic and criminal). Taking a broadly Systems Theory approach, methods for studying real-world phenomena in a scientific and rigorous way will be outlined and students will have the opportunity to become experts in cutting edge techniques that can be applied to real-world scenarios, rather than laboratory-based approaches.
Optional
PSY3174M
Level 6
2025-26
This module presents a broad overview of these findings and theoretical perspectives, and considers how they help us to deepen our understanding of visual art. Students critically evaluate scientific approaches to understanding art during seminar discussions, and are encouraged to find and bring relevant examples of visual art to the discussion.
Optional
PSY3013M
Level 6
2025-26
This module aims to offer students the opportunity to develop a theoretical understanding of the psychodynamic/psychoanalytic movement and its clinical applications.
Optional
PSY3180M
Level 6
2025-26
This is a module designed to help students to develop their knowledge of human interactions and responses to music. Students will consider the ways in which we engage with, listen to, perform, and learn about music. It will aim to provide a better understanding the role music plays in attachment, emotion regulation, social affiliation, the neurological overlap between music and language processing, and the development of humans as a species who enjoy music. Through explaining the research underlying the Psychology of Music we also aim to provide an understanding of how this field builds on and connects with other areas in psychology.
Optional
PSY3021M
Level 6
2025-26
This module aims to explore the science behind the effects that drugs have on mood, sensation, thinking and behaviour. The history and actions of medications currently in use for the treatment of mental health disorders will be described along with an overview of the known actions and effects of illicit drug compounds.
Optional
PSY3179M
Level 6
2025-26
This module examines the potential benefits of sleep, focusing in particular on two areas. The role of sleep in memory and cognition will be explored in depth, followed by a wider examination of other benefits of sleep for well-being, which may include effects on mood, physical health and aspects of behaviour. Students will be introduced to the way in which sleep can benefit cognition and well-being and the experimental paradigms used to demonstrate this. The aims of the module are to consider in depth the potential role of sleep in both cognition and well-being, and develop the skills and knowledge that will enable the critique of the different approaches taken in this field leading to the ability to interpret and integrate current research findings and design original further research studies.
Optional
PSY3175M
Level 6
2025-26
This module aims to build on the module, Brain Behaviour & Cognition. It applies that background knowledge to the topic of Sleep, Dreaming and Circadian Rhythms. The module aims to introduce students to the neurobiology of sleep and dreams. It also aims to integrate current understanding of key issues in sleep research such as the purpose of sleep and the role of dreams.
Optional
PSY3190M
Level 6
2025-26
This module provides an introduction to Solution Focused Coaching theories and practically trains you in basic implementation of Solution Focused Coaching skills. In addition, the module stresses the development of self-reflection, and experiential learning from practice. To this end the module describes and evaluates a range of solution focused coaching skills, and teaches the use and understanding of models of reflective practice applicable to professional coaching. The module will cover issues including contracting in solution focused coaching, the miracle question and constructing an agreed future, exception/instance finding and expansion, scaling techniques for coaching progress, concluding solution focused sessions, plus experiential and reflective learning models.
Optional
PSY3131M
Level 6
2025-26
This module aims to represent advances in vision research through the research contributions made by staff delivering the module. Emphasis is placed on methodology and the results they generate and how these are used to in turn to both inform and challenge conventional theory.
Optional
How you are assessed
The aims of the module assessments are to provide a measure of the development and attainment of course outcomes, including the attainment of high-level intellectual skills such as critical analysis, and evaluation.
Accordingly, the nature of assessment varies across the three levels of the course. Assessments at levels one and two are designed to focus on the acquisition and understanding of knowledge and skills. In contrast, level three assessments aim to place far greater emphasis on the ability to apply, analyse, and evaluate knowledge.
BSc (Hons) Psychology with Forensic Psychology students currently receive feedback within a 20 working day period.
Examples of assessment methods that may be used include coursework, such as written assignments, research reports, research diaries, research or clinical proposals, or dissertations; practical exams, such as oral and poster presentations, performances or observations; and written exams (including essay-based exams), such as formal examinations or in-class tests (including multiple-choice tests and short-answer questions).
The University of Lincoln's policy is to ensure that staff return assessments to students promptly.
Facilities
Psychology students at Lincoln have access to specialist psychology research facilities in the University's £19 million Sarah Swift Building. These include two PC-based teaching laboratories, a psychophysiology laboratory, a laboratory for running 'eye-tracking' experiments, Lincoln Infant and Child Development Lab, fully equipped technical workshops, and numerous general-purpose research and practical laboratories.
Technical staff are on hand to aid students in the production and generation of experimental materials and equipment, and software development.
You can explore our laboratories virtually by watching the short video, or taking a virtual tour listed below.
Take a Virtual Tour
You can tour our psychology laboratories in 360 degrees by using the video below.
"The skills I learnt during this degree still impact the research I conduct today. The course at Lincoln gave me a detailed insight into offender psychology and mental health and how to effectively research these topic areas."
Matthew King-Parker, BSc (Hons) Psychology with Forensic Psychology graduate
Guest Lectures from Industry Professionals
At the University of Lincoln, students have the opportunity to learn from those working in industry. As part of your studies, the final year module Approaches to Treatment in Forensic Settings will include guest lecturers that work professionally in forensic practice.
Entry Requirements 2023-24
A Level: ABB (128 UCAS Tariff points from a minimum of 3 A Levels or equivalent qualifications).
International Baccalaureate: 32
BTEC Extended Diploma: Distinction, Distinction, Merit or equivalent.
Access to Higher Education Diploma: 45 Level 3 credits with a minimum of 128 UCAS Tariff points.
A combination of qualifications which may include A Levels, BTEC, EPQ etc.
Applicants will also need at least three GCSEs at grade 4 (C) or above, which must include English and Maths or Statistics. Equivalent Level 2 qualifications may also be considered.
The University accepts a wide range of qualifications as the basis for entry. We will also consider applicants with extensive and relevant work experience and will give special individual consideration to those who do not meet the standard entry qualifications.
If you would like further information about entry requirements, or would like to discuss whether the qualifications you are currently studying are acceptable, please contact the Admissions team on 01522 886097, or email admissions@lincoln.ac.uk
-----------------------------------------------------------
Non UK Qualifications:
If you have studied outside of the UK, and are unsure whether your qualification meets the above requirements, please visit our country pages https://www.lincoln.ac.uk/home/studywithus/internationalstudents/entryrequirementsandyourcountry/ for information on equivalent qualifications.
In addition to meeting the academic requirements, overseas students will also be required to demonstrate English language proficiency equivalent to IELTS 6.0 overall, with a minimum of 5.5 in each element. Please visit our English language requirements page for a full list of the English qualifications we accept. https://www.lincoln.ac.uk/home/studywithus/internationalstudents/englishlanguagerequirementsandsupport/englishlanguagerequirements/
If you do not meet the above IELTS requirements, you may be able to take part in one of our Pre-sessional English and Academic Study Skills courses.
https://www.lincoln.ac.uk/home/studywithus/internationalstudents/englishlanguagerequirementsandsupport/pre-sessionalenglishandacademicstudyskills/
Can we help? The University of Lincoln offer a dedicated support service for overseas students. If you have any questions about your qualifications, or would like assistance in submitting your application, please contact our https://www.lincoln.ac.uk/home/studywithus/internationalstudents/contactus/
Fees and Scholarships
Going to university is a life-changing step and it's important to understand the costs involved and the funding options available before you start. A full breakdown of the fees associated with this programme can be found on our course fees pages.
For eligible undergraduate students going to university for the first time, scholarships and bursaries are available to help cover costs. The University of Lincoln offers a variety of merit-based and subject-specific bursaries and scholarships. For full details and information about eligibility, visit our scholarships and bursaries pages.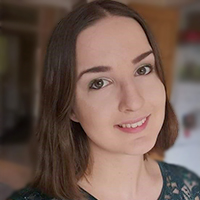 "Going to the School of Psychology at Lincoln provided me with the best four years of my life. The staff were supportive, knowledgeable, and always had time for me. They helped shape and develop my skills so that I was prepared for my career in psychology. Even now after graduating, they still have time for me."
Verity Harris - BSc (Hons) Forensic Psychology graduate
International Study/Work Experience
Students can choose to take a year out between year two and the final year of study, and can select from two year-long activities that would lead to either awards; the International Study year which would lead to a BSc (Hons) Psychology (International Study), or the Work Experience year which would lead to a BSc (Hons) Psychology (Work Experience). Both options aim to enhance students' future employment opportunities and offer the chance to gain an understanding of the field in real-world settings.
International Study
This option provides an opportunity to explore study in a new overseas culture and environment at one of the University's approved partner institutions.
Work Experience
Students will have the opportunity to enhance their personal and professional development by gaining experience in a real workplace setting, which could help develop the skills relevant to future employment or further study.
Career Opportunities
The Clinical Psychology degree is aimed at those who wish to pursue a career in health and social services or engage in clinical research. The Forensic Psychology course is designed for those considering a career in forensic settings such as the police, prison, and probation services, or secure health service settings.
Visit Us in Person
The best way to find out what it is really like to live and learn at Lincoln is to join us for one of our Open Days. Visiting us in person is important and will help you to get a real feel for what it might be like to study here.
Book Your Place