Lincoln for Life
When you graduate from the University of Lincoln you will become part of our global alumni community, which is made up of more than 95,000 graduates from across 135 countries. As a graduate of the University, you can access a wide range of benefits and services wherever you are in the world.
We have a dedicated Alumni team to help you stay in touch with the University and make the most of everything on offer. This includes careers support, discounted membership of the University gym, and associate membership of the University library. There are also discounted rates on local and national services such as hotels, travel, and shopping.
To make the most of the full range of benefits and services on offer to you, register and update your details with the Alumni Network.
Our Quick Links
As a university, we are able to provide you with support even after you graduate. Here are quick links to our most accessed services. To find additional links to services such as references or library and sports centre memberships, go to our benefits and services page.
Your Alumni Pin Badge
Didn't receive your alumni pin badge at graduation? Email us at alumni@lincoln.ac.uk to receive your free alumni pin badge in the post and make sure to wear your pin badge with pride!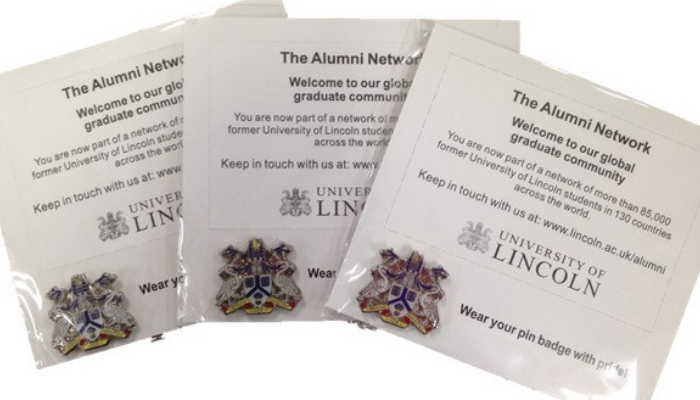 University of Lincoln Shop
The University of Lincoln is proud to offer a range of merchandise. Contact the team here, to find out more.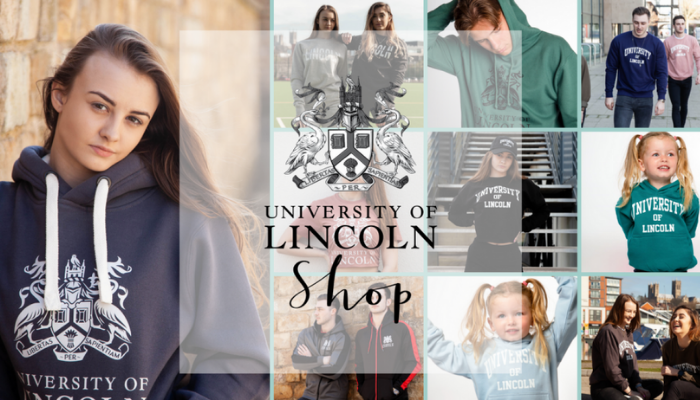 Graduate Success Stories
Take a look at some of the rising stars of our alumni community.
Postgraduate Study and Alumni Scholarships
Whether you're looking to retrain for the post-Covid 19 economy, enhance your existing skills and employability, changing direction, or just looking to do something you love, the University of Lincoln has a wide range of Master's programmes spanning the arts, science, business, and social science.
We offer generous alumni scholarships on our postgraduate courses. There are also scholarships available for international students.
Take a look at our Postgraduate Study pages to find out more.