Tracy Millar - Programme Leader
Tracy Millar is Programme Leader for BA (Hons) Advertising and Marketing and a Senior Lecturer in Marketing. Before joining the University, Tracy had an extensive career in marketing and sales, most recently spending 18 years at Mars Incorporated, working on brands such as Dolmio, Uncle Bens, Seeds of Change, Pedigree, Whiskas, Sheba & Cesar in the UK, across Europe, and further afield. She brings her vast experience (working across roles in consumer insights, branding, advertising, and marketing) to her modules. Tracy teaches across all three years of the undergraduate marketing degrees.
Academic Staff List
Welcome to BA (Hons) Marketing and Advertising
Successful marketing lies at the heart of commercial success, and professionals with the skills, knowledge, and creativity to deliver powerful national and international campaigns are highly sought after.
BA (Hons) Advertising and Marketing at Lincoln aims to develop graduates who have an understanding of the role of these key functions in business and society. Students are encouraged to develop the ability to apply marketing techniques at strategic and operational levels to meet business objectives, becoming creative problem solvers while gaining key communication, presenting, and teamworking skills.
The course aims to introduces students to the fundamentals of marketing, including buyer behaviour, brand development, the advertising process, media planning, and global marketing. The importance of digital marketing is acknowledged throughout the programme.
How You Study
In the first year, students are introduced to the foundations of advertising, marketing, and business, including examining organisational behaviour and understanding business data.
In the second year, the course builds on these foundations exploring concepts and processes such as strategic marketing planning and the application of advertising and marketing.
In the final year, modules focus on specific areas of marketing, media, branding, and advertising, alongside an independent project where students can choose their focus within the field of advertising and/or marketing.
The opportunity to undertake a year-long work placement after the second year is open to all full-time students on this course. Those who choose this route do not pay tuition fees for that year but will be required to cover their travel, accommodation, and general living costs. Students are expected to source their own placement, and tutors can provide support during the process if required.
What You Need to Know
We want you to have all the information you need to make an informed decision on where and what you want to study. To help you choose the course that's right for you, we aim to bring to your attention all the important information you may need. Our What You Need to Know page offers detailed information on key areas including contact hours, assessment, optional modules, and additional costs.
An Introduction to Your Modules
---
† Some courses may offer optional modules. The availability of optional modules may vary from year to year and will be subject to minimum student numbers being achieved. This means that the availability of specific optional modules cannot be guaranteed. Optional module selection may also be affected by staff availability.
ECO1032
Level 4
2023-24
Core
ECO1031
Level 4
2023-24
This module develops some quantitative techniques that underpin research and business analysis. It promotes a critical awareness and understanding of some of the processes, techniques and technology by which numerical information can be collected and analysed. In addition to ensuring that students are competent in relevant numerical techniques, it anticipates the requirements of later modules, such as independent study, that entail analysis of numerical information using statistical tests.
Core
FIN1012M
Level 4
2023-24
This module is designed to provide an introduction to basic business finance for non-specialist students. The module explores the essential elements of business finance, which are required for a career in business, in any discipline.
Core
ADV1004M
Level 4
2023-24
Core
MGT1022M
Level 4
2023-24
This module is intended for students who are interested in understanding the way people work, as individuals and as group members in firms. The module explores essential topics in a clear, concise and informative manner, aiming to introduce students to the interpersonal perceptual processes in a work environment; the key behavioural factors determining effective and ineffective groups; the usefulness of theories on leadership/management styles; and the difficulties in implementing change in organisations.
Core
MKT1001M
Level 4
2023-24
This module provides an introduction to the theory and practice of marketing, as well as marketing technologies that will underpin the more specialist marketing modules at higher levels. Students are introduced to the key concepts, terminologies, and issues of marketing not only in specific businesses, but also in a broad social context. The module shows how sustainable market success can be achieved through business environment analysis and customer-centred product/services development. The module will examine the customer journey and stakeholder engagement to evaluate the impact of marketing activities on consumers, the environment, and society. Students will also benefit from gaining insights on the latest marketing thinking, trends, and techniques; learning from experienced marketing practitioners and developing creative mindset, cognitive flexibility, social and emotional intelligence to manage the plethora of opportunities and challenges that will help them to success in future world of work.
Core
MGT1027M
Level 4
2023-24
This module is designed to enable students to identify potential career paths, understand power, emotional intelligence and responsibility in a professional context. Moreover, the module enhances the students' understanding of the graduate job market and the skills they need for meeting employer requirements and securing a job. Assessments enable the students to map their skills and competences based on the analysis of job descriptions and practise interview and presentation skills. In addition to lectures and seminars, the students will learn from industry guest speakers who will share their personal career journeys and provide detailed advice on specific graduate job opportunities.
Core
MKT1006
Level 4
2023-24
Core
ADV2014
Level 5
2024-25
Core
MKT2017M
Level 5
2024-25
Core
ADV2018M
Level 5
2024-25
Core
MGT2291M
Level 5
2024-25
Core
ECO2205
Level 5
2024-25
This module sets out to develop student knowledge of the gains to be made from trading internationally. It focuses also on the gains to be made from economic integration and the globalisation process.
Core
MKT2156M
Level 5
2024-25
Core
MKT2115
Level 5
2024-25
Increasing standards of living and wealth in society has resulted in more of our income spent on services rather than manufactured goods. In a similar vein, more of the working population are earning their living from providing services. Meanwhile, traditional marketing and marketing units tend to be product based rather than reflecting the importance of the consumption of services and the implications. The more recent trend of sustainable business shifts strategic attention to building consumer relationships through various components and concepts of services marketing, putting more emphasis on fostering customer loyalty and retention. In view of the economic and marketing trends, this module is not simply an extension of traditional marketing. It provides students with an understanding of services marketing and relationship strategies in business to prepare them for entering a broader scope of industries both within UK and international contexts. Topics currently analysed in academic research and adopted by industry will be explored to provide currency and timely application of these insights. The module will include but is not limited to exploring the environmental context of services business and the way the extended marketing mix can be used to evaluate the service environment. Principles of relational marketing will be introduced with specific focus on the development of customer retention strategies. Tactical use of services marketing will be explored to develop customer relationships that build loyalty and increase value.
Core
MKT2021M
Level 5
2024-25
Core
MGT2037M
Level 5
2024-25
This module is aimed at those students who have decided to take a year out of formal studies to gain accredited work experience and are registered on a degree programme with an accredited professional practice element. The Professional Practice Year aims to give students a continuous experience of full-time work within an organisation. It should be a three way co-operative activity between employer, student and University from which all parties benefit. Students can choose to pursue a variety of options including a placement year, a consultancy project or a work-based dissertation. Potential costs relating to this module are outlined in the Features tab.
Optional
MKT2157M
Level 5
2024-25
Students can elect to study up to 60 credits abroad at one of our partner universities , usually in the second semester. Usually students will elect to study for a semester and take 60 credits of study.
Optional
MKT2158M
Level 5
2024-25
Students can elect to study up to 60 credits abroad at one of our partner universities , usually in the second semester. Usually students will elect to study for a semester and take 60 credits of study.
Optional
MKT2159M
Level 5
2024-25
Students can elect to study up to 60 credits abroad at one of our partner universities , usually in the second semester. Usually students will elect to study for a semester and take 60 credits of study.
Optional
MKT2160M
Level 5
2024-25
Students can elect to study up to 60 credits abroad at one of our partner universities , usually in the second semester. Usually students will elect to study for a semester and take 60 credits of study.
Optional
MKT3098
Level 6
2025-26
Core
ADV3014M
Level 6
2025-26
Core
MKT3094
Level 6
2025-26
The central theme of this module revolves around understanding the various concepts, theories and models associated with developing and marketing an ecommerce business and applying them to organisations, customers and stakeholders. The module will provide students with the chance to practice and conceptualise their own ecommerce business and consider the role of digital marketing in terms of how it contributes to the maintenance and development of an online business. This module provides students with an overview of e-business by reviewing how firms run their businesses, organize operational infrastructures, share information with business partners and communicate with customers. It explores the role of e-commerce (that is, the trading of goods and services through online systems such as e-sales and e-purchases) on market position, competition and sustainability, and encourages student to reflect on the changing nature of the relationship between the supplier and user /the human and the digital interface. The module offers students an opportunity to develop important subject specific practical and digital skills and knowledge that most organisations would recognise as being highly important and appropriate, now and in the future or alternatively would serve them well in the development of their own business. These typically include understanding how to research, plan and manage an e-commerce business, understanding the technical support and delivery systems needed to run a successful e-commerce business. Students will then delve into how to market an e-commerce business learning practical digital skills which will typically include developing key e-commerce website features focusing on the importance of User Experience across the buyer stages and the principles of UX design. Students will also consider and apply digital marketing skills which will typically include; search engine optimisation, key word placement, PPC advertising, social media marketing and digital lead generation tactics to support sales through an e-commerce platform. Decolonisation: The aims of decolonisation both complement and transcend efforts to create a diverse, inclusive learning environment. Its purpose is to reassess and restructure knowledge frameworks and received approaches to knowledge creation and transfer in Business and Marketing education. Our approach to decolonising the marketing curriculum is structured by our geographical and cultural context and allied to One Community values. As ecommerce businesses exist and grow in a global space it is increasingly important for marketing and ecommerce professionals to understand the where and how they operate acknowledging the local operating territory. The module will look to incorporate alternative worldviews around ecommerce business practices as well as ecommerce consumer behaviour. Success is difficult to measure for an emergent project such as decolonisation, which requires individuals to question what they think they know, and to change mindsets. Decolonisation of the curriculum and pedagogy cannot be reduced to a tick box exercise or simplistic curriculum mapping. It is an ongoing process which will continue to affect the reshaping of our curriculum and reconfiguration of our pedagogy in years to come. However, the Module will begin to be informed by the practices of revealing coloniality, informing of historic and present harms around ecommerce business practices with a view to educating ourselves around decolonial approaches at the level of business owner as well as the ecommerce consumer. We will give specific focus to supply chain, human resource, impact investment, social influence. PRIME The Lincoln International Business School is committed to the Principles of Responsible Management Education (PRME) to develop future leaders that are socially responsible who will create sustainable environmental and economic value. This module contributes to the PRME agenda by Goal 4: Quality Education - Ensure inclusive and equitable quality education and promote lifelong learning opportunities for all Goal 5: Gender Equality - Ensure inclusive and equitable quality education and promote lifelong learning opportunities for all Goal 8: Decent Work & Growth - Promote sustained, inclusive and sustainable economic growth, full and productive employment and decent work for all
Core
MKT3088
Level 6
2025-26
Core
ADV3017
Level 6
2025-26
This module aims to provide an insight into strategic media planning, emphasising critical thinking and applied analytical skills regarding strategic communication. The module will cover media research, evaluation, selection and planning as well as decision-making in the context of media planning. The module aims to develop the skills required for students interested in pursuing a career that requires media interaction.
Core
MKT3095M
Level 6
2025-26
The Final Independent Research Project, allows students to undertake a substantive piece of research in the context of both their chosen degree specialism and Lincoln International Business School's commitment to principles of responsible management. Research areas will be framed by areas of research expertise existing with relevant departments. Students will progress through guided research and workshops to supervised independent study.
Optional
MKT3097M
Level 6
2025-26
Students can elect to undertake their final project as an enterprise project, culminating the development of a business plan for a new enterprise. Planned ventures will be framed by Lincoln International Business Schools commitment to Principles of Responsible Management and as such prospective start-ups will need to evaluate their proposed venture in the context of sustainable development. Student will be provided with appropriate academic support and business advice.
Optional
MKT3096M
Level 6
2025-26
The Negotiated Client Based Project is an elective which develops the skills and understanding of what makes a successful consultant, whilst reviewing industry sustainability issues and what is needed to support a company through change. The Negotiated Client Based Project (NCBP) sits alongside other forms of independent study at Level 6 including (but not exclusively) Independent Research Project, or Independent Responsible Enterprise Project. Students are encouraged to learn and understand the challenges, opportunities and skills required by organisations to make effective decisions on behalf of a client in a live business environment. This module enables students to consider success and failure aspects of business and marketing within the context of LIBS commitment to Principles of Responsible Management and sustainable development.
Optional
How you are assessed
The degree uses a range of assessment types which can assess individual performance and group performance to reflect the variety of learning styles in students. Assessments can include coursework such as written assignments, essays, reports, portfolios, and reflective logs; practical work including presentations, exhibitions, role play, and oral assessments; and exams including in-class tests or written exams.
The Advertising and Marketing course aims to provide timely feedback to students. Feedback is designed to identify areas of strength, weakness, and improvement in a student's work to support learning throughout the degree. Where possible feedback is available electronically. Students have access to one-to-one meetings to receive personalised feedback about their performance.
Fees and Scholarships
Going to university is a life-changing step and it's important to understand the costs involved and the funding options available before you start. A full breakdown of the fees associated with this programme can be found on our course fees pages.
For eligible undergraduate students going to university for the first time, scholarships and bursaries are available to help cover costs. The University of Lincoln offers a variety of merit-based and subject-specific bursaries and scholarships. For full details and information about eligibility, visit our scholarships and bursaries pages.
Entry Requirements 2023-24
United Kingdom
---
A Level: BBC (112 UCAS Tariff points from a minimum of 3 A Levels or equivalent qualifications).
International Baccalaureate: 29 points overall.
BTEC Extended Diploma: Distinction, Merit, Merit or equivalent.
T Level: Merit
Access to Higher Education Diploma: 45 Level 3 credits with a minimum of 112 UCAS Tariff points.
A combination of qualifications which may include A Levels, BTEC, EPQ, etc.
Applicants will also need at least three GCSEs at grade 4 (C) or above, which must include English and Maths. Equivalent Level 2 qualifications may be considered.
The University accepts a wide range of qualifications as the basis for entry. We will also consider applicants with extensive and relevant work experience and will give special individual consideration to those who do not meet the standard entry qualifications.

International
---
Non UK Qualifications:
If you have studied outside of the UK, and are unsure whether your qualification meets the above requirements, please visit our country pages https://www.lincoln.ac.uk/home/studywithus/internationalstudents/entryrequirementsandyourcountry/ for information on equivalent qualifications.
International students will be required to demonstrate English language proficiency equivalent to IELTS 6.0 overall, with a minimum of 5.5 in each element. For information regarding other English language qualifications we accept, please visit the English Requirements page:
https://www.lincoln.ac.uk/home/studywithus/internationalstudents/englishlanguagerequirementsandsupport/englishlanguagerequirements/.
If you do not meet the above IELTS requirements, you may be able to take part in one of our Pre-sessional English and Academic Study Skills courses.
The University of Lincoln's International College also offers university preparation courses for international students who do not meet the direct entry requirements. Upon successful completion, students can progress to Bachelor's study at the University of Lincoln. Please visit https://www.lincoln.ac.uk/internationalcollege/ for more information.

If you would like further information about entry requirements, or would like to discuss whether the qualifications you are currently studying are acceptable, please contact the Admissions team on 01522 886097, or email admissions@lincoln.ac.uk

Accreditations
This programme is accredited by the Chartered Institute of Marketing (CIM) and upon successful completion students are awarded 'advanced standing'. This will enable students to study for CIM qualifications without needing to complete all of the modules. Students can also add an individual award to supplement their degree. Further details can be found on the CIM website.

Work Placement Year
All full-time students on this course have the opportunity to take a year-long work placement after the second year. A work placement can allow students to gain valuable experience and apply their learning in practice. Students are encouraged to obtain placements in industry and do this independently, although tutors may provide support and advice during this process.
Please note that students who choose to undertake a work placement do not pay tuition fees for that year, but are required to cover their travel, accommodation, and general living costs.
There are also opportunities for relevant work experience and career development as part of the degree course itself, as well as through various other Lincoln International Business School and University schemes. For more information, please visit LIBS work placements.

Optional International Year Abroad
All full-time students on this course have the opportunity to take a year-long International Year Abroad (IYA) after the second year.
The IYA enables students to study in a cross-cultural environment with wider cultural experience, and can enhance their future employment opportunities by increasing their cultural and professional mobility. IYA is optional for all taught on-campus undergraduate students within Lincoln International Business School. It is a year-long module which enables students to spend time studying abroad at one of the University's approved partner institutions.
During the year spent abroad, students share classes with local students and study on a suite of locally-delivered taught modules which have been approved in advance by the University. As many partner institutions support internships it is also possible for students will elect to combine study (minimum one semester equivalent) with work and or a period of volunteering.
Eligible students must have completed their second year of study to a satisfactory standard (normally with an average of a 2.2 or above, dependent upon partner requirements) standard and successfully completed the application process.
Upon completion of the study period abroad, each student will be required to submit a portfolio including a reflection on the experience of living and studying in a different cultural environment and the skills acquired. On successful completion, the degree title has the addition (International Year Abroad).
Course fees (for the time spent studying) are covered. However, students will need to cover costs for flights, accommodation, and living expenses (which will vary by country). There are opportunities for additional funding through scholarships (dependent on availability).
Optional Field Trips
Students are invited to join optional field trips throughout their studies to see effective marketing in action. Previously trips have included visits to Jaguar Land Rover, the Museum of Brands, and the World Marketing Summit. These trips may have an additional cost.
Business Society
The Business Society is open to all students within the Business School. The group organises networking activities, trips, guest lectures, and social events, and is a great way to socialise with fellow students.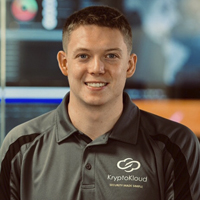 "I would recommend Advertising and Marketing to anyone who is looking for a career in the industry. The course is led by fantastic lecturers and it didn't just open my eyes to the world of Advertising and Marketing, it also helped to develop my passion for the subject."
Tom Porter, BA (Hons) Advertising and Marketing graduate
Career Opportunities
Studying Advertising and Marketing at Lincoln can open up a range of opportunities and lead to careers in communications, marketing, market research, and project management. Previous graduates have progressed to careers within a range of industries and businesses (both large and small) such as Ogilvy, Airbus, Amazon, Asos, Bosch, Enterprise, Sky, Sony, and Twitter.
Working in Partnership
Lincoln International Business School works with students and organisations to enhance the contribution of business to society. For students, that means developing their business skills and knowledge to improve their career readiness.
The University of Lincoln is a member of AACSB, a global nonprofit association connecting educators, students, and businesses to achieve a common goal: to create the next generation of great leaders. Find out more.
Visit Us in Person
The best way to find out what it is really like to live and learn at Lincoln is to join us for one of our Open Days. Visiting us in person is important and will help you to get a real feel for what it might be like to study here.
Book Your Place