We cannot wait to welcome you to our student community and for you to experience what makes Lincoln a special place to live and learn.
To help you plan your journey to the UK and to prepare for your studies at the University of Lincoln, this webpage is packed full of information and advice. We have also included top tips from current and former students on exploring the city of Lincoln and what to expect in your first few weeks.
Covid-19 and Travelling to the UK
Prior to travelling to the UK, you must carefully check the UK Government website to find out more information regarding Covid-19, and the rules and regulations that passengers may need to follow.
When to Arrive
You will need to arrive on campus before the start of Welcome Week. Welcome Week timetables for all new undergraduate year one, undergraduate direct-entry, and postgraduate students will be available later this year.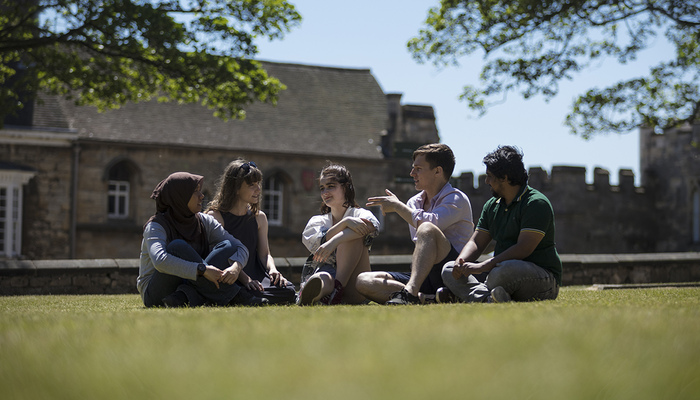 Your Guide to Welcome Week
Your first week at university is an exciting experience, but can also be daunting when you don't know what to expect. Our new Welcome Week site is designed to provide all of the essential information you need to know about Welcome Week and how to prepare. This includes your Welcome Week timetables and a range of helpful information about enrolment and everything you'll need to know before starting university.
Stay tuned for more information — we'll be launching the site ready for January 2023 entry in the coming months.
What to Bring With You
As part of your preparations for travelling to the UK, you will need to think carefully about what to pack in your suitcase and what to bring with you.
It is also important to think about what is necessary, as the space in your suitcase will be limited and it may be easier to buy items such as toiletries and cooking equipment when you arrive in Lincoln.
As part of your hand luggage, it is important that you include essential documents which you maybe asked to provide at the border when you arrive in the UK. These include:
Your offer letter from the University of Lincoln
Your Confirmation of Acceptance for Studies (CAS) statement from the University of Lincoln
The letter you received when your visa was issued by UKVI
Your original academic and English language qualification certificates. Please ensure you also bring with you a certified translation if the original documents are not in English
Tuberculosis (TB) test certificate or other medical certificates (where applicable)
Proof of any advance fees you have paid to the University of Lincoln, any sponsorship letters and financial proof of being able to support yourself
Your birth certificate and marriage certificate (where applicable)
Proof of address in your home country and your accommodation in Lincoln
There are certain goods that passengers are not allowed to bring into the UK. Detailed information regarding what you can and cannot bring to the UK can be found on the UK Government website.
Arriving in the UK and Travelling to Lincoln
When you arrive in the UK, you will need to show your identity document (such as a passport) and any additional documentation that is requested at border control. To find out more information regarding the documents that you may need to present and what to expect when you arrive in the UK, please visit the UK Government website.

To help you plan your journey to Lincoln, we recommend that you visit our travelling to Lincoln page. The page includes lots of helpful information regarding travel by air, road and by train. The page also contains information regarding our free airport pick-up service and important maps of the city of Lincoln and our campus.
Your First Few Weeks in Lincoln
Lincoln is a great place to live and study and we cannot wait for you to explore your new home. To help you prepare, Cherylee shares her top tips in the video below on how to settle into university life.
From finding out where to buy groceries to registering with a GP, there are lots of important things you will need to do in the first few weeks of arriving in Lincoln.