Welcome
Hello, and welcome to the School of Social and Political Sciences. Thank you for your interest in our school and I hope you find here all the information you need. I want to take this opportunity to introduce our school and tell you some of the reasons why it is such a special place.
First, the most important people to us are our students, and we are committed to giving all our students not only the best education, but the best experience possible. We take teaching very seriously and give students the chance to explore their interests, both inside and outside the classroom. Placements, the Model United Nations, visits to Parliament and prisons, lectures delivered by guest speakers from government, charities, and other organisations – such opportunities not only enhance your understanding of your subject and make your learning more fun, but they also give you an insight into possible careers as well as the real-life relevance of what you study. Our programmes prepare students for a range of career opportunities, for example in central and local government, policy development, the police, youth work, probation, diplomacy, and international organisations.
You might choose to study abroad in one of our partner universities. Our students have spent time in the US, Japan, and in universities across Europe, providing both a global perspective to their studies and the chance to have a lot of fun while exploring new places.
The second reason you should consider us is that we cover a breadth of subjects you won't normally find under one university roof: Criminology; Sociology; Social Policy; Politics; and International Relations. This means our students are exposed to diverse, but connected ways of understanding the modern world and can talk with subject specialists from the different areas represented in the school. We are a very friendly team and enjoy having challenging discussions with our students.
Finally, the school has a worldwide reputation for research excellence. All the academic staff are engaged in cutting-edge research that is not only pushing the boundaries of our subjects but is also having real life impact. Many of us collaborate with organisations in the local, national, and even international arenas, contributing to policy and making a difference. Issues currently being explored by staff in their research include the parenting trajectories and support needs of young fathers; the sociology and politics of suicide; the experiences of prison governors; knife crime among young people; British and Chinese soft power public diplomacy; executive oversight of UK intelligence and security agencies; gender-based violence; and political leadership. We organise roundtables, conferences, and research seminars that take place both online and offline, and students are always invited to come along and participate.
So, if you are curious about the world around you; if you want to learn how to think critically; if you want to understand the problems and challenges we face and to think about their possible solutions; if you want the opportunity to acquire skills that will make you attractive to employers when you graduate; if you want the opportunity to be taught by world-leading academics engaged in research that is making a difference, then maybe the School of Social and Political Sciences at Lincoln is for you.
Why not join us?
Prof Gary Rawnsley
Head of School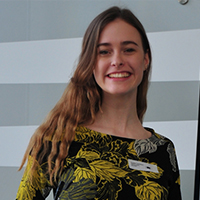 "The teaching on my course really blew my mind in many respects – it completely shifted my thinking and gave me a new perspective on our society, the power structures within it, and how people drive change. The lecturers of the School of Social and Political Science each bring their passion, expertise, and personal experience to their teaching, and make what could perhaps be considered quite dusty, scholarly topics into really alive and relevant lenses through which to look at the world we as young people must now navigate. They absolutely inspired me to be an agent of change, rather than just a passive holder of knowledge."
– Grace Corn, BA International Relations and Politics Alumni
Contact Us
School of Social and Political Sciences, University of Lincoln, Brayford Pool, Lincoln, LN6 7TS