Welcome
Welcome to the School of Social and Political Sciences. We are an interdisciplinary school that covers the subjects of criminology, sociology, social policy, politics and international relations. This means our students benefit from a broad social science grounding that involves intellectual encounters not only with their chosen programme, but also with the other subjects represented in the School. All our programmes encourage students to think critically about what they learn and to apply academic subject knowledge to understand the world we live in. Together with opportunities to study abroad, study trips, work placements and guest speakers from government, charities and other organisations, our programmes prepare students for a range of career opportunities, for example in central and local government, policy development, the police, youth work, probation, diplomacy and international organisations.
Our school has established an excellent reputation for research, having performed strongly in the most recent Research Excellence Framework (REF). Like our programmes, our staff have a wide-range of knowledge and expertise across the social and political sciences. Issues currently being explored by staff in their research include the parenting trajectories and support needs of young fathers; the sociology and politics of suicide; the experiences of prison governors; knife crime among young people; executive oversight of UK intelligence and security agencies; gender based violence; political leadership. Follow the links below to read more about the exciting research happening in our school. As well as engaging taught students in research opportunities where possible, we also have a thriving community of postgraduate research students.
We look forward to meeting you, and very much hope you choose to study with us.
Abigail Powell
Acting Head of School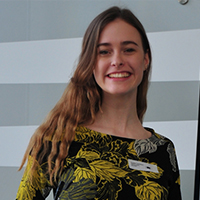 "The teaching on my course really blew my mind in many respects – it completely shifted my thinking and gave me a new perspective on our society, the power structures within it, and how people drive change. The lecturers of the School of Social and Political Science each bring their passion, expertise, and personal experience to their teaching, and make what could perhaps be considered quite dusty, scholarly topics into really alive and relevant lenses through which to look at the world we as young people must now navigate. They absolutely inspired me to be an agent of change, rather than just a passive holder of knowledge."
– Grace Corn, BA International Relations and Politics Alumni
Contact Us
School of Social and Political Sciences, University of Lincoln, Brayford Pool, Lincoln, LN6 7TS