Meeting the Needs of Employers
The School of Health and Social Care works with employers to provide employees with the opportunity to study for a degree while gaining hands-on experience and a professional pathway for future development. Funded by the government and your employer, the School of Health and Social Care offers two apprenticeships which combine work-based learning and education, which gives employers the opportunity to select, train and develop their workforce according to an employer-defined standard.
Selina Adda-Dixon shortlisted for Nursing Associate Trainee of the Year at the Student Nursing Times Awards

Currently working on Brant Ward as a Registered Nursing Associate, Selina Adda-Dixon was shortlisted for Nursing Associate of the Year by the Student Nursing Times Awards 2021. Selina started her training at the University of Lincoln and Lincolnshire Partnership NHS Foundation Trust in January 2019 and is the first Nursing Associate to be employed on the ward.


Selina said: "I would really recommend the training with LPFT and the University of Lincoln to anyone who is looking to progress in their careers in this field."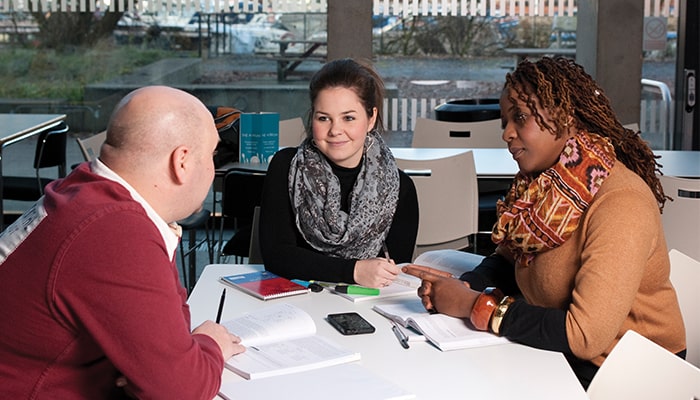 Social Work Degree Apprenticeship
This programme aims to prepare graduates to work as qualified social workers in a varied complex and challenging profession with individuals, families, and communities across all fields of social work and social work settings.
Find out More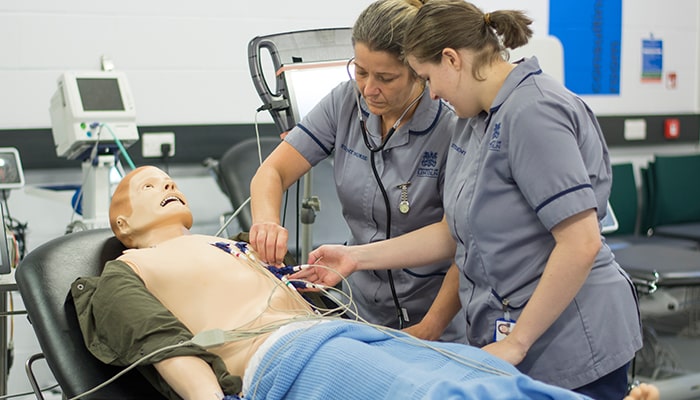 Trainee Nursing Associate Apprenticeship
Suitable for new and existing healthcare professionals, this two-year practice-based Foundation degree combines learning and development through academic study and practice in the workplace.
Find out More
---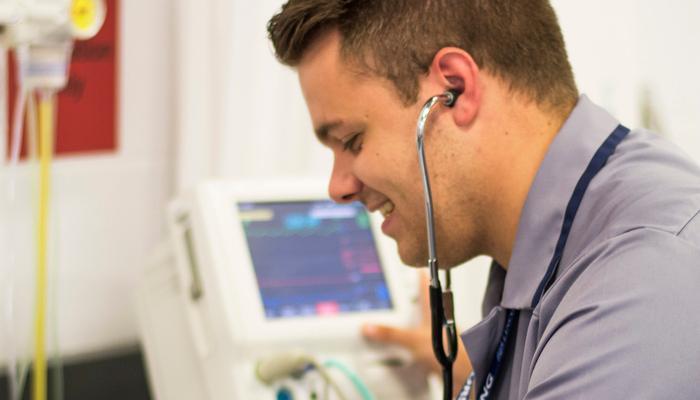 BSc Nursing Apprenticeship
The programme is suitable for new and existing healthcare staff who are responsible for delivering care and who have the potential to take on greater challenges and responsibility as a Registered Nurse.
Find out More
MSc Advanced Clinical Practice Apprenticeship
This programme offers registered practitioners a student-centred programme of study that aims to meet their personal and professional development needs as they progress within their role towards advanced expert practice.
Find out More
---
Clinical Suites
The clinical suites in the Sarah Swift building are used by the School of Health and Social Care to simulate real hospital and home environments, and feature the latest in patient simulation technology.
Students have access to simulated male, female, and infant patients that feature realistic anatomy and clinical functionality, as well as CPR mannequins to help develop clinical and decision-making skills during scenarios and clinical practice. The replicated ward environment is of an NHS standard and features realistic patient bays, as well as clinical equipment and consumables to provide a realistic workspace.
The suites are located in the new Sarah Swift building and are available as learning environments for students on the Nursing, Social Work, Physiotherapy, Midwifery, Paramedic Science, and Occupational Therapy courses.
Work With Us
There has never been a better time for employers to take advantage of apprenticeships to increase productivity and performance by attracting and developing the very best talent and enabling them to nurture the talent within their business at every level.
Whether you want to help your employees get a foot on the career development ladder or you are aiming to fill a high level skills gap by attracting high-caliber new recruits or training existing employees, we can help.
Employers are encouraged to use the Government's Recruit an Apprentice tool at https://www.gov.uk/recruit-apprentice to post vacancies and manage applications for apprenticeships.