Dr Alex Alterskye and Dr Kudrat Khuda - Programme Leaders
Dr Alex Alterskye is programme leader and lecturer on the Chartered Management Degree Apprenticeship at the Unversity. He achieved his PhD in 2020 at Lincoln, entitled: 'Examining the fields of entrepreneurship in Hull and Liverpool: an investigation into the context of entrepreneurship using the field construct, utilising a Bourdieusian theoretical lens and the institutional logics perspective'. Dr Kudrat Khuda is programme leader and lecturer in Management at Lincoln International Business School. He also sits on the editorial board of the International Journal of Public Sociology and Sociotherapy. Dr Khuda has published research articles in international journals and is particularly interested in the contextual differences that can potentially explain the variant nature of contemporary employee relations.
Academic Staff List
Make an Enquiry
Welcome to MSc Management
MSc Management at the University of Lincoln is designed to prepare students for a career in business and management. The programme covers the fundamental subjects needed to manage a business successfully. Incorporating a range of innovative learning activities to develop leadership, decision-making, and problem-solving skills, the course has been developed to meet the needs of employers.
The programme aims to prepare students for careers in middle and senior management across various sectors of employment. Lincoln International Business School has a dedicated team of employability specialists to support students in career planning and development.
A focus on the international dimensions of business and management reflects the global environment in which organisations are increasingly operating. This global mindset is realised in our international academic community, which is home to staff and students from more than 100 countries. This brings together a range of experiences and perspectives which can enrich students' learning.
The MSc Management is a one-year, full-time, international programme open to applicants from all educational backgrounds, but designed primarily for students with no previous experience of business and management studies. The programme is also suitable for those who have proven managerial experience, which they may wish to consolidate with academic qualifications.
This programme can be studied full-time or part-time to meet the needs of students who are seeking to develop their career by combining academic study with their existing employment. Part-time students would usually be expected to complete the programme within two years. The programme is available for either a September or February start.
The course is offered with two separate pathways. Students can either complete one year of study or undertake a two-year course where one year is spent in Professional Practice to gain hands-on experience through a paid placement. Students will be responsible for sourcing their own paid placements but will be supported by dedicated employability specialists. Please note: students need to choose the Professional Practice pathway from the outset when applying for the course, and it is only available for a September start.
In addition to MSc Management, the University offers two other pathways: MSc Management with Human Resources - https://www.lincoln.ac.uk/home/course/mgthrmms/ and MSc Management with Project Management - https://www.lincoln.ac.uk/home/course/mgtapmms/.
The University also offers a number of online Master's degrees in Management, specifically designed for busy working professionals. No previous business or management experience is required, and the courses can be studied anytime, anywhere, and on any mobile or desktop device. Find out more at https://online.lincoln.ac.uk/
How You Study
The MSc Management brings together relevant contemporary academic theories and research with practical understanding of activities within organisations. Teaching is informed by real-world examples and students will be expected to participate in lectures, seminars and workshops to share knowledge, relate this to theories developed from relevant research, and learn through practical application.
All students will study the following taught modules:
- Organisational Psychology
- Leadership Development
- International Marketing Planning
- Financial Analysis, Appraisal and Decision-Making
- Project Planning and Management
- Developing Entrepreneurial Capacity and Mindset
- Managerial Decision-Making
- Sustainability Reporting and Business Ethics
- Strategy in Context
Students can then progress to complete the compulsory final project. This can be related to any business and management discipline, given the broad content of the MSc Management programme. It may take a variety of potential formats, including an independent research project, design of a new enterprise, a work-based project, or a consultancy project.
Contact Hours and Independent Study
Each module typically consists of three weekly teaching hours over a teaching term. Students will normally study four modules per term and therefore 12 hours per week. Please note, irrespective of whether students are full-time or part-time, their hours of study may vary from term to term and can be spread throughout the week.
Students planning to study the degree on a part-time basis, will be studying two modules per term with six hours of contact time on a weekly basis.
Postgraduate level study involves a significant proportion of independent study, exploring the material covered in lectures and seminars. As a general guide, for every hour in class, students are expected to spend at least three to four hours in independent study.
Although a proportion of the contact time will be spent in teaching, emphasis will also be placed upon the use of the student group as a resource for learning. The style of teaching will vary to reflect individual module objectives. The modules utilise methods of teaching and learning which are appropriate to postgraduate level study and effective collaborative learning such as debates, presentations, and report writing. There will also be group discussions of practical situations and problems, making an extensive use of case studies in national and international contexts, simulation materials and, where relevant, students' own experiences.
For more detailed information please contact the Programme Leader.
An Introduction to Your Modules
---
† Some courses may offer optional modules. The availability of optional modules may vary from year to year and will be subject to minimum student numbers being achieved. This means that the availability of specific optional modules cannot be guaranteed. Optional module selection may also be affected by staff availability.
BUS9710M
Level 7
2023-24
Entrepreneurship is an essential skillset in the development of new and existing businesses, social enterprises and more broadly societies and their economies. Enterprise is defined as the application of creative ideas and innovations to practical situations, combining creativity, ideas development and problem solving with expression, communication and practical action. Entrepreneurship is the application of enterprise skills to creating and growing organisations in order to identify and build on opportunities, and applies to both individuals and groups (teams or organisations). This module can give students alternative perspectives on their career options and ultimately, the confidence to set up their own business or social enterprise.
Core
ACC9703M
Level 7
2023-24
The module aims to develop the student's ability to critically analyse the financial statements for single and group companies, understanding how the financial statements are prepared, considering compliance with legal and regulatory requirements and the relevant International Accounting Standards. Students taking the module will examine both financial and non-financial matters that affect a business on a day to day basis and develop proactive ideas to solve these issues. The module will help to equip students with the knowledge and skills necessary to understand corporate financial performance and the relevance of accounting information, including the implications for the organisation, stakeholders, and for effective corporate governance.
Core
MKT9705M
Level 7
2023-24
The business world never stands still; technologies and the move towards a more global economy are creating opportunities that organisations must embrace to maintain their competitive edge. Never before have global events and innovations had greater impact on local markets. Businesses now compete on a global stage where marketers can do so much more with small budgets, ultimately shrinking the historic chasm between SMEs and large enterprises. Creative marketing that grabs the attention of the ever demanding changing needs of the consumer takes careful planning. This module can provide students with the fundamental building blocks to manage an organisations marketing function. By establishing an organisations current market position, unpacking their value offering to consumers, and formulating a plan to meet strategic marketing objectives, the marketing planning process provides a creative framework to drive organisational success.
Core
MGT9707M
Level 7
2023-24
This module is designed to provide students with a conceptual and theoretical background in leadership, and an opportunity to develop leadership competencies in themselves and others. It covers topics such as leadership style, followership, ethical and responsible leadership, gender and leadership, and cross-cultural leadership. Over the course of this module, students will gain an understanding and appreciation of the impact interpersonal skills have on leadership effectiveness. This module has an applied focus and requires students to reflect on and apply theories and techniques to their personal real-world context in order to enhance their leadership practice.
Core
MGT9703M
Level 7
2023-24
A major characteristic of all decisions in every organisation is that they are taken to achieve objectives, both short-term and long-term. To do this well is a fundamental skill for managers at every level in the organisation. But decisions are often hard to make in the presence of multiple objectives, uncertainty about the future, and differences of opinion among key players. For decisions that require large amounts of resources and commitments, the weight of responsibility felt by the decision maker can be heavy, especially when the consequences require considered judgements about trade-offs between benefits, risks and costs. The aim of this module is to enhance students decision capabilities when confronted with strategic or operational choices. Students can learn how decision analysis tools can be used to structure and analyse decision problems and how a mix of data and judgment can help decision makers to better achieve their objectives. The main focus of the course is on practical management problems.
Core
MGT9639M
Level 7
2023-24
The purpose of this module is to help develop students understanding and management of people at work. This can be achieved by introducing students to key concepts and theories in the field of organisational psychology and their application to different organisational settings. A wide range of topics relevant to effective people management are covered including personality, selection and assessment, work motivation and job design, team dynamics, decision-making, and organisational change and culture. The module will also provide the opportunity for students to reflect on their own experiences and competencies as managers.
Core
BUS9711M
Level 7
2023-24
The Professional Inquiry Project allows students to demonstrate their mastery of management within the field of their degree. It is an individual and independent project in which students can bring together and apply their learning from the programme to help to solve a chosen business problem or challenge, a real-world issue or a research topic. Although the foci and form of the final project are to be negotiated, the following are indicative of the potential formats students may choose: work-based project, client-based project; or other negotiated project such as the design of a new enterprise. Completing the Professional Inquiry Project gives students a unique opportunity to undertake an extended piece of personal research on a topic of their own choosing. By undertaking the project students will be demonstrating their ability to research and critically analyse and integrate complex information necessary in the world of contemporary management.
Core
BUS9041M
Level 7
2023-24
With the rapidly changing context of modern business, the process of introducing novel technologies, products, infrastructures, or systems has become vital yet more challenging due to often conflicting stakeholder requirements, irreversible investments, operating constraints, and associated risks. Therefore, any business change has to be project-managed as the current emphasis in business is on flexible, rapid response to customer demands. Managers increasingly require a project competence with a systems-oriented management style that cuts across traditional functional roles throughout the project life-cycle. Project management is thus considered a crucial management philosophy of how organisations manage fluctuating business environments and bring to life something innovative or simply never accomplished before. This module provides students with the opportunity to develop an essential understanding of the fundamentals of project management. It covers a variety of concepts and their practical application including project scope, time, cost, quality, stakeholders, and communication.
Core
MGT9706M
Level 7
2023-24
In our current globalised world, individuals in leadership and management positions within organisations across sectors are often confronted with a myriad of wicked problems which demand for a comprehensive and cohesive strategy. To succeed, individuals in position of responsibility must develop a range of capabilities needed to gain competitive advantage in markets and in the globe. This module seeks to equip students with crucial knowledge and strategy making skills to perform as a strategist and contribute to responsible business strategies to give their organisation a competitive advantage. Students who fully engage with the module will develop the knowledge and professional expertise needed for the formation, implementation and analysis of responsible business strategies; to make appropriate choices between strategic options; and then to follow a strategic route that will deliver results that are robust, ethically sound and socially responsible.
Core
ACC9027M
Level 7
2023-24
Sustainability practices are wide ranging and include various managerial decisions, monitoring environmental damage, and external financial reporting. In light of climate change and recent environmental disasters, sustainability practices are a growing concern to investors, creditors and regulators, all of whom demand greater transparency and accountability. The first part of the module provides an in-depth overview of current issues and best practices in sustainability and integrated reporting from both managerial and financial perspectives and develops an understanding of an essential role that sustainability practices and transparency play in corporate governance worldwide. The second part of the module, which is designed with support of the Institute of Business Ethics, focuses on business ethical issues and ethical decision-making. The module aims to develop students, as future business leaders, managers or governance professionals, who understand and appreciate the importance of going beyond numbers and supporting good ethical business practices to help companies to sustain long-term success. The module examines the responsibilities of organisations to different stakeholder groups and develops an understanding of fundamental ethical principles and ethical dilemmas in organisations across different job roles. The module also aims to explore the role of information technology (IT) in sustainability governance, a range of ethical questions that arise from the use of IT in business, and how IT can support organisations sustainability strategies.
Core
TOU9167M
Level 7
2023-24
This course is also available with a Professional Practice pathway. This two-year version of the degree provides the opportunity to undertake a period of professional practice at the end of first year to gain hands-on experience through a paid work placement. Students will be responsible for sourcing their own paid placements but will be supported by academic staff. Students will be interviewed before being accepted onto the Professional Practice programme to assess their understanding of the work involved and commitment to finding a Professional Practice placement. The professional practice (PP) period is not credit bearing and will not count towards the overall degree; however, to have the PP element attached to the degree, students are required to present a placement project linked to their experience while being in industry (e.g. learning outcomes, key skills developed, nature of the work and responsibilities). The presentation can be delivered face-to-face while the academic placement supervisor is visiting the student/organisation or via Skype if there are limitations (e.g. location). Throughout the PP period, students will be in touch with the University by having regular contact with their allocated supervisor. Students will be expected to complete a negotiated work based project as their dissertation.
Optional
How you are assessed
A variety of assessment methods are utilised during this course, including essays, examinations, oral presentations, and simulation games. These assessments are designed to develop skills that will be useful for your career.
Essays involve written assignments where you will be expected to structure and develop arguments based on research and critical analysis of alternative perspectives and courses of action.
Examinations aim to test and develop your ability to think on your feet and provide logical and well-formed arguments under time pressure.
Oral presentations provide you with the opportunity to demonstrate and develop communication and influencing skills that are highly valued in business and management roles.
Finally, simulation games can provide you with the chance to see the results of decisions you make about allocating financial, human, and other resources.
The University of Lincoln's policy on assessment feedback aims to ensure that academics will return in-course assessments to you promptly - usually within 15 working days after the submission date.
Fees and Funding
For eligible students, there are more ways than ever before to fund your postgraduate study, whether you want to do a taught or research course. For those wishing to undertake a Master's course, UK students can apply for a loan as a contribution towards the course and living costs. Loans are also available to those who wish to undertake doctoral study. The University offers a number of scholarships and funded studentships for those interested in postgraduate study. Learn how Master's and PhD loans, scholarships, and studentships can help you fund your studies on our Postgraduate Fees and Funding pages.
Programme-Specific Additional Costs
With regards to text books, the University provides students who enrol with a comprehensive reading list and you will find that our extensive library holds either material or virtual versions of the core texts that you are required to read. However, you may prefer to purchase some of these for yourself and you will be responsible for this cost.
International Applications
Please note that this programme is now closed for international applications for September 2023 entry.
Entry Requirements 2023-24
Honours degree or equivalent.
If you have studied outside of the UK, and are unsure whether your qualification meets the above requirements, please visit our country pages https://www.lincoln.ac.uk/home/studywithus/internationalstudents/entryrequirementsandyourcountry/ for information on equivalent qualifications.
Overseas students will be required to demonstrate English language proficiency equivalent to IELTS 6.0 overall, with a minimum of 5.5 in each element. For information regarding other English language qualifications we accept, please visit the English Requirements page https://www.lincoln.ac.uk/home/studywithus/internationalstudents/englishlanguagerequirementsandsupport/englishlanguagerequirements/.
If you do not meet the above IELTS requirements, you may be able to take part in one of our Pre-session English and Academic Study Skills courses. https://www.lincoln.ac.uk/home/studywithus/internationalstudents/englishlanguagerequirementsandsupport/pre-sessionalenglishandacademicstudyskills/ . These specialist courses are designed to help students meet the English language requirements for their intended programme of study.
Professional Practice
In order to further enhance their employability skills, students also have the option to complete a Professional Practice Year as part of their course. Students will be responsible for sourcing their own paid placements but will be supported by dedicated employability specialists. The placement will start after the student has completed the taught segment of the course and, at the end of the placement, the student will return to the University to complete their final project. The Professional Practice variant of the course is only available for an October start.
Students who are accepted onto the Professional Practice programme will attend a consultation with a Programme Leader and Placement Coordinator early in their first term to discuss timelines, processes, and requirements.
The Professional Practice year is not assessed. However, students will be required to present a placement project linked to their experience. Students who successfully complete their degree with a year in Professional Practice will receive the award title MSc Management with Professional Practice. Those who do not will receive the MSc Management award, or equivalent exit award.
There are no tuition fees for the Professional Practice year but students will need to cover their own travel, accommodation, and general living costs.
Students must enrol for one of these options:
- the one-year option without placement, or
- the two-year option which includes a placement.

Students will not be able to change from the one-year option to the two-year option after enrolment. For the two-year option, students must choose the course title that states 'With Professional Practice' when they enrol.
Features
The programme provides a diverse range of learning and assessment situations that develop appropriate knowledge, intellectual and practical skills, and promote opportunities for students to acquire and demonstrate transferable, interpersonal, and problem-solving skills within the broad context of management and in a multi-cultural setting.
A highlight of the programme is an activity-based team challenge event as part of the module Leadership Development, which will allow students to practice and receive feedback on their leadership skills. Please note: our ability to undertake the team challenge event is dependent on government guidance at the time with regard to travel and social-distancing. An appropriate alternative experience will be provided in the event that the team challenge cannot take place.
Industry Expertise
Lincoln International Business School has an experienced team of staff, which is made up of academically and professionally qualified lecturers with relevant industrial experience and experts with wide research interests.
The School hosts a series of visiting speakers each year, enabling students to hear and learn from industry experts. Previous speakers have included representatives from organisations such as Deloitte, Santander, HSBC, Innocent, Siemens, Lincoln City Council, and Sir David Tweedie (ex-Chairman of the IASB).
Students will also have the chance to build their skills and knowledge further with extra-curricular activities such as joining a society, volunteering, or becoming a Student Ambassador.
Broaden Your Horizons
Lincoln International Business School students can expand their horizons, visit our partner universities, and see international business in action by joining funded international trips to exciting overseas destinations. Places are awarded competitively to eligible students each academic year.
Find out more about our funded field trip places for students.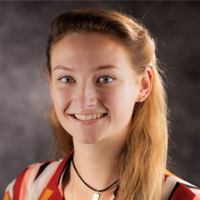 "I already knew that the teaching standard at Lincoln was great from doing my undergraduate degree here. I also knew that the Business School had built strong international relationships so I'd get to meet people from all over the world. They're really not lying when they call it a life-changing education."
Alex Bentley, MSc Management graduate
Career and Personal Development
The MSc Management is designed to prepare you for a career in business and management. Our graduates have entered high-profile organisations and exciting SMEs, including: Sky, Amazon, Enterprise Rent-A-Car, DXC Technology, British Sugar, FDM Group, Sodexo, Prestige Venues & Events, and MISA JSC- one of Vietnam's leading software companies.
The University Careers and Employability Team offer qualified advisors who can work with you to provide tailored, individual support and careers advice during your time at the University. As a member of our alumni we also offer one-to-one support in the first year after completing your course, including access to events, vacancy information and website resources; with access to online vacancies and virtual and website resources for the following two years.
This service can include one-to-one coaching, CV advice and interview preparation to help you maximise your future opportunities. The service works closely with local, national and international employers, acting as a gateway to the business world.
Meet the Graduate
Kamila Zolotar, MSc Management
Kamila started her journey in Poland where she was born and raised, before moving to the UK, learning English, and enrolling at the University of Lincoln. Kamila balanced study, work, and life with a young family and graduated from the BA (Hons) Business and Marketing degree with first-class honours in 2014 before completing her MSc in Management in 2018. She went on to secure a graduate internship at a local tech company where she was promoted to General Manager.
You can read more about the success of our graduates on our Alumni Community pages.
Working in Partnership
Lincoln International Business School works with students and organisations to enhance the contribution of business to society. For students, that means developing their business skills and knowledge to improve their career readiness.
The University of Lincoln is a member of AACSB, a global nonprofit association connecting educators, students, and businesses to achieve a common goal: to create the next generation of great leaders. Find out more.
Postgraduate Events
Find out more about how postgraduate study can help further your career, develop your knowledge, or even prepare you to start your own business at one of our postgraduate events.
Find out More