Embarking on or Continuing Your Studies
The University of Lincoln offers a range of Foundation degrees which combine academic study with work-based learning. Foundation Degrees typically focus on a particular industry with the aim of equipping students for a career in that sector.
Students who complete a Foundation degree (FdSc or FdA) or Higher National Diploma (HND) qualification might then choose to continue with their studies through a Top-up Degree, which enables suitably qualified applicants to join the final year of a full Bachelor's degree programme.
Foundation Degrees
Foundation degrees are ideal if you're unsure about taking a full degree or if you want to study while you work. Whether you're working in or towards the role now, you can gain professional and technical skills to further your career – within a shorter time frame than a full degree.
At Lincoln, a number of our Foundation Degrees are offered in conjunction with our partner institutions, with the University of Lincoln validating the programmes. These include subjects such as Computer Science, Sports Science, and Business. Others are based at our National Centre for Food Manufacturing in Holbeach, Lincolnshire and focus on Food Manufacturing, Technology, and Engineering. You can find out more about the programmes we offer on their websites.

National Centre for Food Manufacturing
University Campus North Lincolnshire
University Campus Doncaster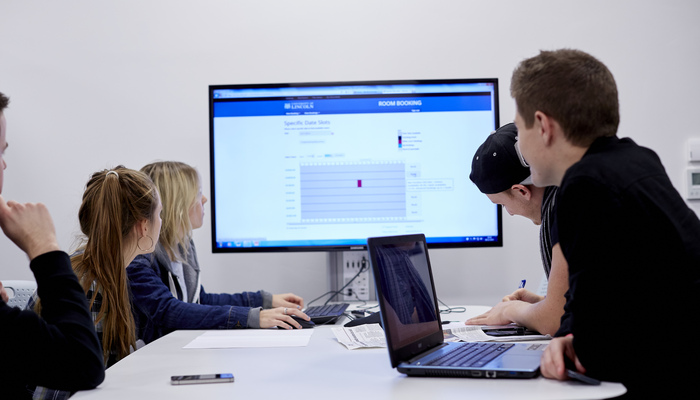 Top-up Degrees
If you have successfully completed a Foundation Degree or Higher National Diploma (HND), a top-up degree can be an excellent way to boost your existing qualifications and open up new career or educational possibilities. These programmes typically take just one year to complete, but as a top-up student you have the opportunity to graduate with a full honours degree.
Our top-up degrees enable suitably qualified students to join the final year of an undergraduate degree programme directly by taking into account these prior qualifications as equivalent to Years 1 and 2 of a Bachelor's degree. You can also benefit from the services and support open to you as a University of Lincoln student.
For further advice, please send a copy of your transcript of the qualification you are currently studying to our Admissions Team, along with information about the course you are interested in.