Developing Your Career
As a postgraduate student you may be looking to further your career or progress to a senior role, change career direction, or start your own business. Postgraduate study can help to develop the skills you need to give you the edge in an increasingly competitive jobs market.
At Lincoln, we offer a range of support to help you enhance your prospects, from access to our Careers and Employability team throughout your degree, to help from our Business Incubation team to enable you to start your own business.
Lincoln's approach to postgraduate study can help you to stand out from the crowd upon graduation and provides you with the opportunity to be part of our global Alumni Network offering a host of networking opportunities, and events around the world.
Find out more about the support available at the university to help you develop your career.
Careers Support and Advice
The University of Lincoln aims to provide a supportive environment for postgraduate students, helping them build the knowledge and skills they need to develop their career and create a successful future.
The University's Careers and Employability team offers qualified advisors who can work with you to provide tailored, individual support and careers advice during your time at the University, and after you graduate. With bespoke and indepth expertise and knowledge of the graduate labour market, this service includes one-to-one coaching, CV advice, and interview preparation to help you maximise your future opportunities.
You can be fully supported to fulfil your career ambitions during your postgraduate studies. The team works closely with local, national, and international employers, and advertises a range of graduate positions around the country, which can enable your journey into the world of work.
Business Incubation Services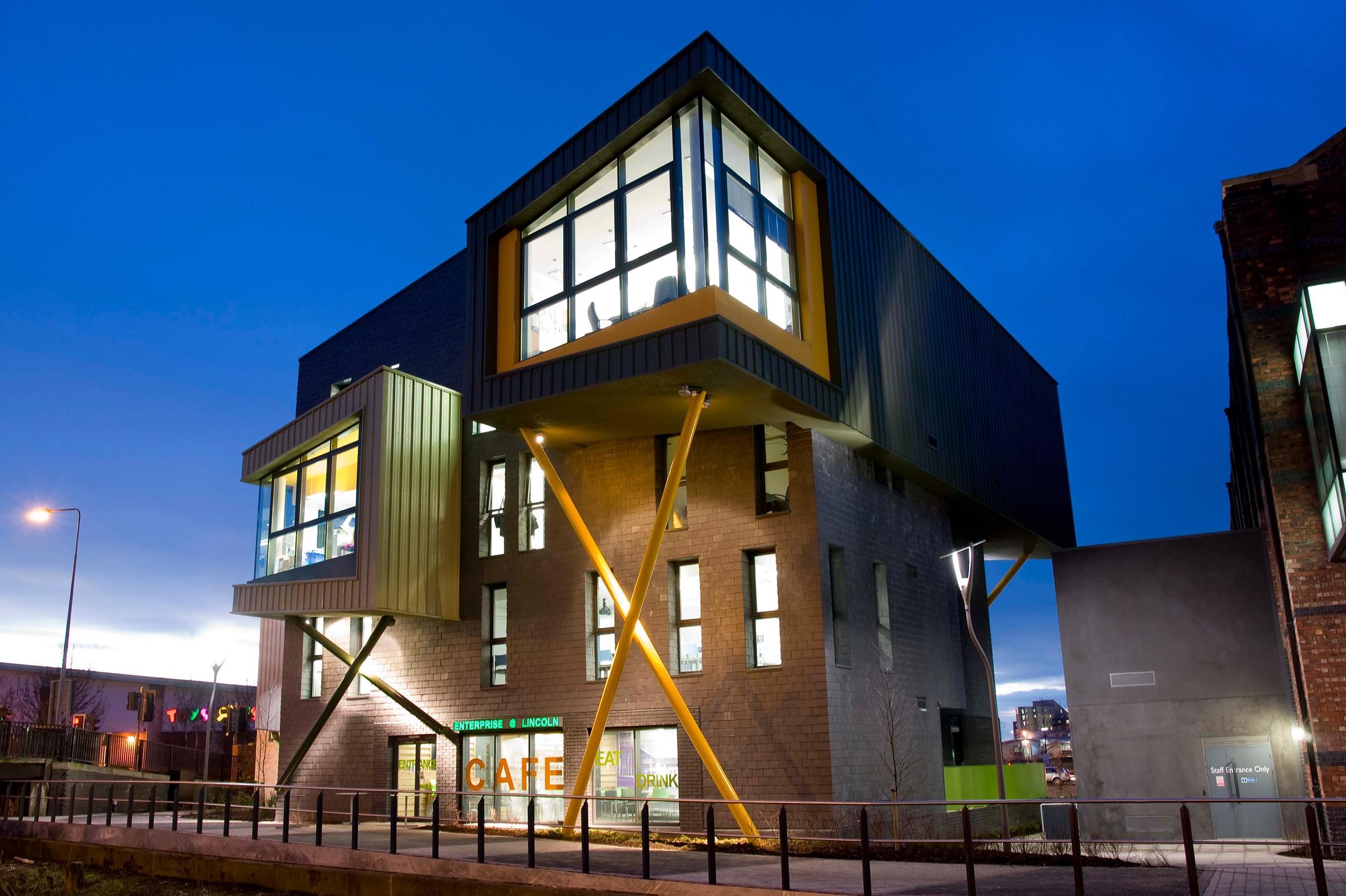 Students can take advantage of the University's award-winning business incubation centre, Sparkhouse, which can give you the space and support you need to get your business up and running. You can also benefit from the collaborative culture within the centre, which is alive with innovation and creativity.
Sparkhouse provides new and expanding businesses with the environment they need to grow and succeed, whether through a physical or virtual tenancy, access to training workshops and expert guidance, or opportunities to network with like-minded entrepreneurs. More than 50 small businesses currently operate out of the facility, spanning a range of creative and technology businesses.
Our dedicated Business Incubation team can provide a mentoring service, advice on business planning, funding and finance, and market research to help you plan, launch, and grow your new business.
Lincoln's Postgraduate Alumni
University of Lincoln graduates have gone on to successful careers around the world. As a graduate you will become part of our global alumni community, and have access to a wide range of services and benefits.
Contact Us
If you would like to find out more about postgraduate study at the University of Lincoln or have any questions, please contact our Enquiries team.
Postgraduate Enquiries
University of Lincoln
Brayford Pool
Lincoln
LN6 7TS