1,000 "Lost Voices" Preserved for Future Generations
A living archive of 1,000 previously lost voices telling tales of the shared experiences, bravery, and sacrifice of those who lived through the aerial bombing campaigns in the Second World War has been digitised and preserved for future generations.
The project was undertaken in partnership with the Lincolnshire Bomber Command Memorial Trust and forms part of the memorial exhibition at the International Bomber Command Centre in Lincoln.
Professor Heather Hughes, who led the project, said: "What we've done here at the University of Lincoln as part of the International Bomber Command Centre project is unique. We have amassed a vast collection of content that has never been assembled before. In addition to the aircrew, it includes the experiences of women, ground personnel, and minority groups who are sometimes forgotten."
This archive tells the story of the bombing war and it represents a social history rather than a military one, telling tales of shared suffering and common humanity. It embraces a truly international perspective and provides a valuable snapshot of our history.
Professor Heather Hughes
The archive work was realised with a Heritage Lottery Fund grant, and the team carried out more than 1,000 interviews with those who were directly affected by the bombing war, many of whom served in Bomber Command and who have sadly since passed away.
In addition to the interviews captured, the archive consists of personal documents, such as photographs, diaries, letters, and logbooks. There are over 3,000 such items.
The collection, archived in perpetuity, will continue to grow as more items are shared with the team.
Meet the Expert
Heather Hughes
Professor of Cultural Heritage Studies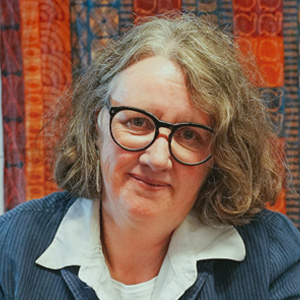 Heather Hughes is Professor of Cultural Heritage Studies at Lincoln International Business School.
---
Watch Our Research Case Study Video