Exploring Career Opportunities
Career prospects for pharmacists are excellent in terms of taking responsibility for optimising the discovery, development, assessment, and safe and effective use of medicines in society.
Pharmacists are to be found within the pharmaceutical industry and regulatory bodies, undertaking a variety of roles such as research and development, or regulatory and drug safety roles. Increasingly pharmacists are to be found working in primary care, often as prescribing pharmacists with general practitioners. Within hospital pharmacy many pharmacists work as full time clinical pharmacists, providing direct care to patients and may achieve a consultant rank. Within community pharmacy practice, the role of the pharmacist is continually expanding to include medication reviews, early diagnosis, and public health initiatives, particularly in healthy living pharmacies.

Many pharmacy graduates undertake postgraduate qualifications, such as diplomas, professional doctorates, and PhDs by research.

In addition the transferable skills such as communication skills, problem solving and decision-making skills are valuable in many other spheres of employment.

A degree in pharmaceutical science might lead to a job in one of the big pharmaceutical companies, but there are also many opportunities in a myriad of smaller biotechnology companies in the UK, Europe and even further afield. In addition to a science-based career, a degree in pharmaceutical science may open the door to sales and marketing, project management or programme management, quality assurance, or in drug regulation and safety.

You may wish to further your studies to MSc, MPhil, or PhD level, and if you decide to do so, we hope to see you back at Lincoln.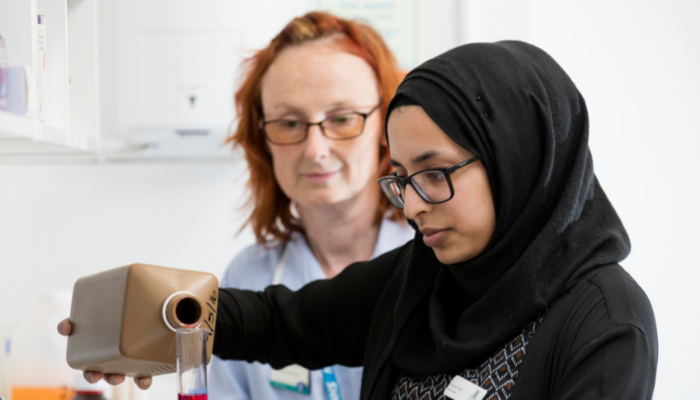 Work-based placements
MPharm students will have the opportunity to undertake placements within hospital, community, primary care and industrial pharmacy; these will be integrated to support the students' learning and development. As part of the placement program, students will have their own practicing pharmacist mentor for the duration of their studies. For students on the BSc Pharmaceutical Science program this will include visits to the pharmaceutical industry as well as visiting lecturers from the industry.
Professional and Industry Links
The School has developed extensive links with hospital and community pharmacy and with the pharmaceutical industry in the region and on a national and international level. An external advisory group, which include patient representatives, have and continue to provide guidance on curriculum development and teaching for the MPharm.

For Pharmaceutical Science, there is a Curriculum Advisory Board with representatives from the pharmaceutical and associated industries, to ensure are graduates are industry ready.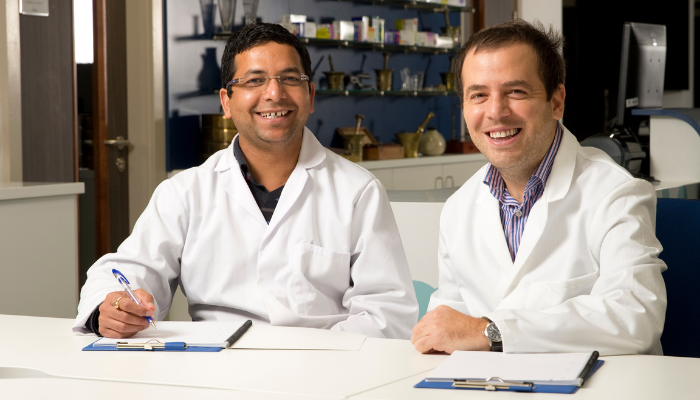 Connect with Us
College of Health and Science, University of Lincoln, Brayford Pool Campus, Lincoln, LN6 7TS