Induction, Delivery, and Support
All about PEASS
In this section, we'll try to answer all your questions about how the PEASS course is delivered and what you can expect from the International College. If you still have questions after reading through this page, please email them to internationalcollege@lincoln.ac.uk
Induction and Delivery
What can I expect at the beginning of my PEASS course?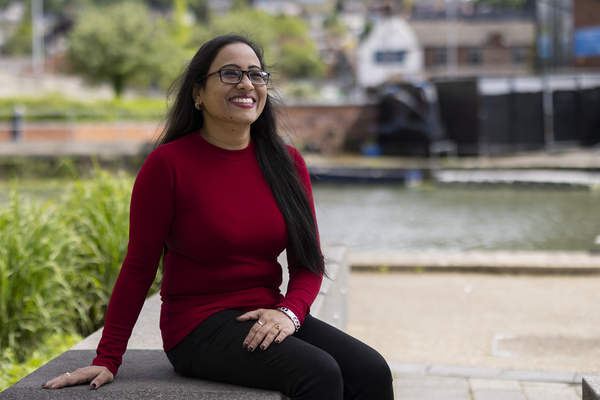 What is the PEASS Induction about? 
The online PEASS Induction is an opportunity for you to meet the International College staff who will support you throughout your studies, including the Pre-sessional Programme Manager, academic delivery, and the administration support team.  Afterwards you will know what to expect as a PEASS student and find out about the support services available to you.  It lasts approximately 1 hour 30 minutes and will be recorded so that you can re-watch it later. A Microsoft Teams meeting invite will be in your Microsoft Teams calendar – please accept this from your university Outlook inbox. 
Will I be shown around Lincoln Brayford Campus? 
Yes, all On Campus PEASS students will be offered a campus and Lincoln city tour when they arrive in Lincoln. Whether you study PEASS On Campus or online, you can join the Welcome Week activities in the week before your main course begins, when you can book the tours run by the Reslife Student Assistants (RSA). The RSAs are current students who know the university and are available to support students living in university-owned and managed accommodation, as part of the university's 24/7 support.  You can find out more about Reslife Student Assistants.    
Please click the link to access the Brayford Campus Map.
What will my timetable be? 
All PEASS students MUST attend all teaching and other scheduled sessions to pass PEASS. 
Online PEASS – Online teaching sessions take place each weekday, Monday to Friday inclusive.  For online PEASS, session 1 is from 09:00 to 10:30, and session 2 is from 11:00-12:30 UK time (10:30 to 11:00 is break time).  Individual tutorial sessions, independent study and group work will be scheduled in the afternoons therefore students must also be available for these.   
On Campus PEASS – teaching takes place in a seminar room each weekday, Monday to Friday inclusive.  You will learn in a centrally located university seminar room at the Lincoln Brayford Campus. Sessions are from 09:30 to 11:00, then 11:30 to 13:00 UK time (11:00 to 11:30 is break time).  Tutorials, group work and independent study sessions will be scheduled in the afternoons, therefore students will need to be available for these.  On your first day, a member of the International College team will arrange to meet you and direct you to your seminar room.
What happens if I cannot attend teaching sessions?
A register is marked for all students at every session throughout the course, with attendance regularly monitored and assessed as part of the ongoing course assessment.  Students are expected to achieve 100% attendance, except in exceptional circumstances.  Absence requests should be made in advance via email to internationalcollege@lincoln.ac.uk and a decision will be made as to whether the absence can be authorised.
As the PEASS course is intensive, any absence can only be approved if you can still successfully complete the course within the validity of your current visa. Absences for commuting issues will not be authorised. International College liaise with Student Visa Compliance regarding attendance concerns and students can be withdrawn from the PEASS course, which will result in a student's visa being cancelled.
Support
What happens after the PEASS course?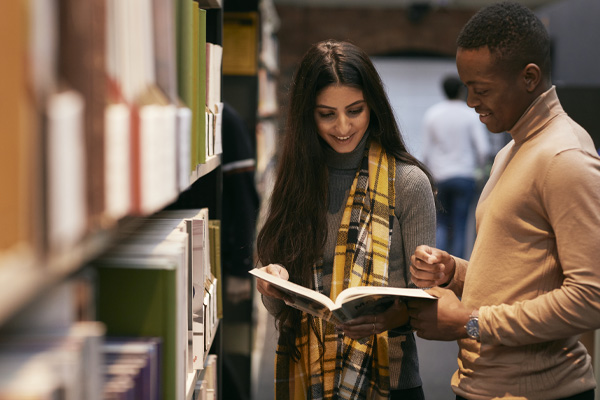 What happens on successful completion of the PEASS course?
Full engagement and hard work will usually result in students successfully passing the course. You will be invited to a celebratory Exit Presentation, where you will learn more about what will happen next. You will receive a PEASS certificate, and the International Admissions team will be sent a copy to update your student record. If you have met all main course offer conditions you will receive an unconditional offer for your main course. You will not have to retake IELTS or any equivalent English language test.
Once you have accepted your main course offer you will receive an enrolment email to complete your main course enrolment, the same as you did to enrol onto PEASS.
What happens if I fail the PEASS course?
International College staff will monitor your performance throughout the course and your tutor will help if you need additional support. However, you will need to study hard and put in a lot of work to pass the course. If you fail and PEASS was a condition of your main course offer, the University will not be able to issue a CAS for your main course. 
Will I get English language support when I am studying on my main course?

Yes, the International College have a dedicated team of experienced tutors who specialise in teaching English for Academic Purposes (EAP). We strongly recommend that students continue to practise and improve their English language whilst studying in the UK. You can book one-to-one support and can join various courses and workshops throughout the year. More information will be available during your PEASS Exit Presentation and can be found here: In-sessional English Language Support
For further information and advice please email the International College at internationalcollege@lincoln.ac.uk. 
Find Out More About...
Want to know more about what to expect? Here are the answers to our frequently asked questions.