Applications, Fees, CAS and Visa
In this section, we'll try to answer all your questions about the application process. If you still have questions after reading through this page, please email them to internationalcollege@lincoln.ac.uk
Application and Fees
How to I apply for a PEASS course?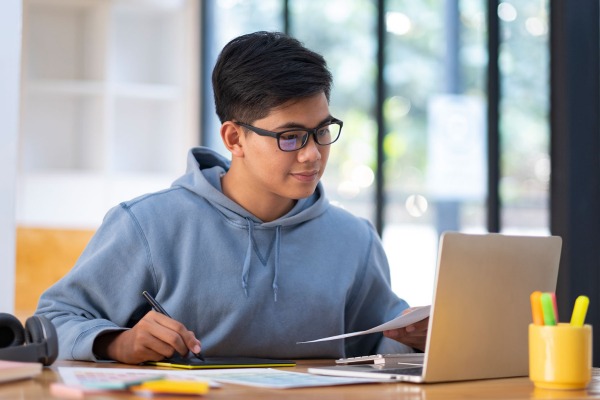 How do I apply for a PEASS course?
You must hold an offer to study on a main programme at the University of Lincoln to be eligible to join a PEASS course. Click the blue 'Apply Now' button. Complete the application form, and providing you meet the entry requirements, the International Admissions team will process your application and email a PEASS course offer.
What do I do when I have received a PEASS course offer?
You must log in to your online application account in the OneUni application system to accept your offer. If you haven't accepted your offer you cannot enrol. The Student Administration team will send you an email asking you to enrol a few weeks before the course starts.
I have applied for PEASS but I am re-taking IELTS to try to directly join a main course. What shall I do?
If you are waiting for an English language test result you are advised to enrol and pay for PEASS anyway. If you decide to withdraw from PEASS, you can do this right up to the course start date and any fees paid will be transferred to your main course fee. Online enrolment takes time so if you delay you might lose your place.
I have decided not to join the PEASS course.  What shall I do? 
Please email the International College at internationalcollege@lincoln.ac.uk and the team will notify International Admissions, and update your records. We will stop contacting you with PEASS course updates and information.
I have a new email address or phone number, what should I do?
Please email internationalcollege@lincoln.ac.uk if your contact details change. You will not be able to log in and enrol if we cannot contact you to verify your account. More information on Multi-Factor Authentication (MFA) can be found on the University website at the link.
How do I pay the right amount to enrol onto the PEASS course?
Please follow the instructions on how to pay tuition fees here Paying Tuition Fees | International Fees and Funding | University of Lincoln. If you have any questions about the PEASS course fee, please email internationalcollege@lincoln.ac.uk.
CAS and Student Visa
How do I apply for my CAS and my Student Visa?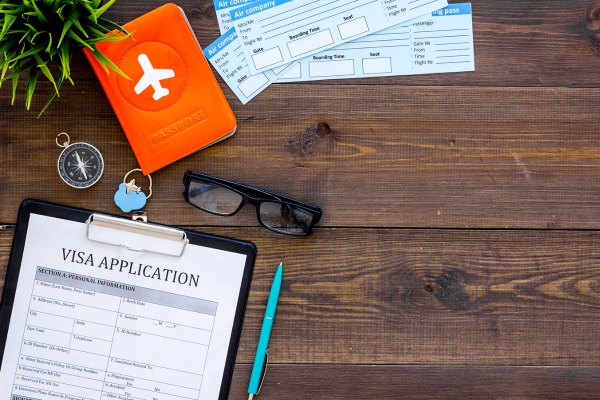 How do I apply for my CAS?
New students can request a CAS up to four months before the start date of their course, providing the visa application will be made outside of the UK. If made from inside the UK, a CAS can be requested up to three months before the course start date. Requests are usually processed within 15 to 20 working days, where possible, from the date the required payment is received by the University.
Please note that you must pay for your PEASS course before you apply for your CAS. If you apply for a CAS before you have paid for your course then the CAS request will be rejected. Information on how to pay via Convera is available at Payment of Fees
We strongly encourage applicants to complete the payment and CAS request process as soon as they are eligible to do so. This will help to ensure sufficient time to apply for your visa and arrive in the UK before the start of your studies. More detailed information can be found here Applying for your CAS and Student Visa.
Complete the online CAS request form by logging into the University's online application system, OneUni. Use your applicant ID number and password to log in and click on the 'My Details' function in the 'Forms' tab.
If you have a question about visas and immigration please email internationaladvice@lincoln.ac.uk
Have you used your CAS to apply for a visa?
As soon as you have your CAS, use it to apply for a Student Visa. Visa processing times vary and we recommend that you visit the UK Government website for guidance.
You will need to book an appointment to attend a Visa Application Centre with your documents and you may have to attend a Credibility Interview. Your biometric information will be taken, such as your fingerprints and a photograph. You will then receive a decision letter from UK Visas and Immigration (UKVI) regarding the status of your visa application.
Will I get a joint CAS to cover the duration of the PEASS course AND my main programme of study?
Online PEASS - If you study PEASS online in your home country and if passing is a condition of your main course offer, you will be issued a CAS after you pass your PEASS course.
On Campus PEASS – You may receive a CAS for PEASS and your main course if you have an unconditional main course offer, or if English language is the only condition of your main course offer and you currently have B1 in one or more elements of your IELTS qualification. You will receive a CAS for On Campus PEASS only if you do not fulfil either criterion. You will receive support from the International Advice team to submit a visa extension application on successful completion of the PEASS course.
How long will it take to get my Student Visa?
Postal applications usually take 2-3 months to return from UKVI. This can be longer during peak times. You must submit your visa application to UKVI before your current leave to remain expires to ensure you do not become an overstayer. Your application is not affected if your leave to remain expires while UKVI are processing your application. 
'In-person' applications are decided on the day. If successful, your residency permit will be sent to you a few days after your application has been processed. You do need to pre-book an appointment; at peak times the appointments can get booked up weeks in advance. 
Where can I get up-to-date information on applying for a Student Visa, or extending my visa?
Please visit the UK Government website at this link Study in the UK on a Student Visa to find further information on Student Visas. The University's International Advice team can advise you further and guide you through the process. Please email them if required at internationaladvice@lincoln.ac.uk
What is a Biometric Residency Permit (BRP) and how do I get it? 
The International Advice team have put together some useful information about BRP cards.  Please visit their web page here Biometric Residency Permit.  If you have any questions about visa and immigration, please email internationaladvice@lincoln.ac.uk
The video How to get to the main Post Office in Lincoln will help you to find the Stonebow Centre, Silver Street, Lincoln.
Do I need to register with the Police on arrival in the UK?
There is no longer a requirement for students to regsiter with the police upon entry to the UK.
Find Out More About...
Want to know more about what to expect? Here are the answers to our frequently asked questions.