Our Facilities
The Lincoln School of Architecture and the Built Environment offers specialist facilities for students to develop their creative and practical skills in preparation for their future career. Students have regular access to workshops, labs, studios and industry-standard equipment, as well as highly knowledgeable technicians.
Construction Science Laboratory
Our state-of-the-art Construction Science Laboratory features dedicated high-end PCs with CAD and BIM software and specialist building simulation programmes.
Students can also access industry standard land surveying equipment including a Leica Total Station and various levels for land surveying, as well as environmental monitoring equipment which measures temperature, humidity, light, sound, air velocity and distance.
Thermal imaging equipment is also available for measuring temperatures and energy / heat losses as well as fault finding in buildings such as ventilation losses, faulty electrical equipment and water leaks. The Laboratory is also home to the school's Mavic Pro drone.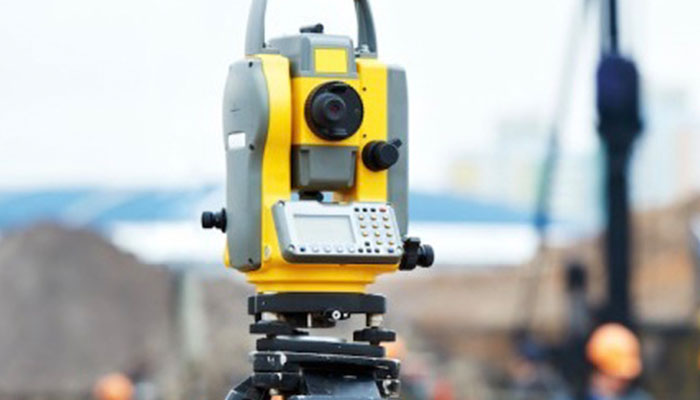 Dedicated CAD Lab
Students from the School of Architecture and the Built Environment benefit from a dedicated CAD Lab of high-end PCs equipped with CAD software such as the industry standard Autodesk Revit Building Information Modelling (BIM) Software.
In addition, the University has several computer suites that house iMacs, located within the University Library and in the Alfred Tennyson, Nicola de la Haye and Peter De Wint Buildings. All iMacs are equipped with Adobe Creative Cloud and Microsoft software.
Bespoke Fully Equipped Studios
Students have their own bespoke studio space on the fourth floor of the Nicola De Le Haye Building as well as dedicated third floor workspace with room for laptops, desktops and drawing boards.
Students also have access to the Digital Crit Room and Concept Suite for collaborative working and ideas generation.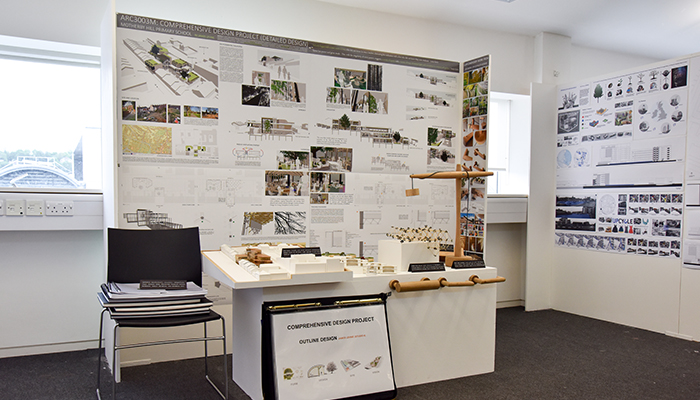 Multi-materials Workshops
The multi-materials workshops contain an array of machinery and hand tools for the cutting, shaping and general fabrication of woods and metals. Students can use these facilities to work on architectural models.
Laser cutting machines are available to work with a range of materials from fine papers and card through to soft and hard woods, veneers, acrylic plastic, leather, fabrics, MDF, plywood, chocolate and stencil plastics. Students may also benefit from the capabilities of our flat-bed CNC router. Equipment is available for engraving glass, metals, ceramics and stone.
The rapid prototyping area is equipped with manufacturing 3D printers which are used to create 3D physical models. This process allows one-off production of parts with complex geometry in a matter of hours.
Spaces are available to book all year round using the online booking system. Please note that users are required to undertake inductions to use the facilities in the multi-materials workshops. Technicians are available to support and supervise students, and tutorials on using equipment are also available via in-house support clinics and LinkedIn Learning.
Specialist Printing
A range of specialist and large format printers are housed in the Peter de Wint Building. Students can print their work on a range of specialist papers up to A0 size.